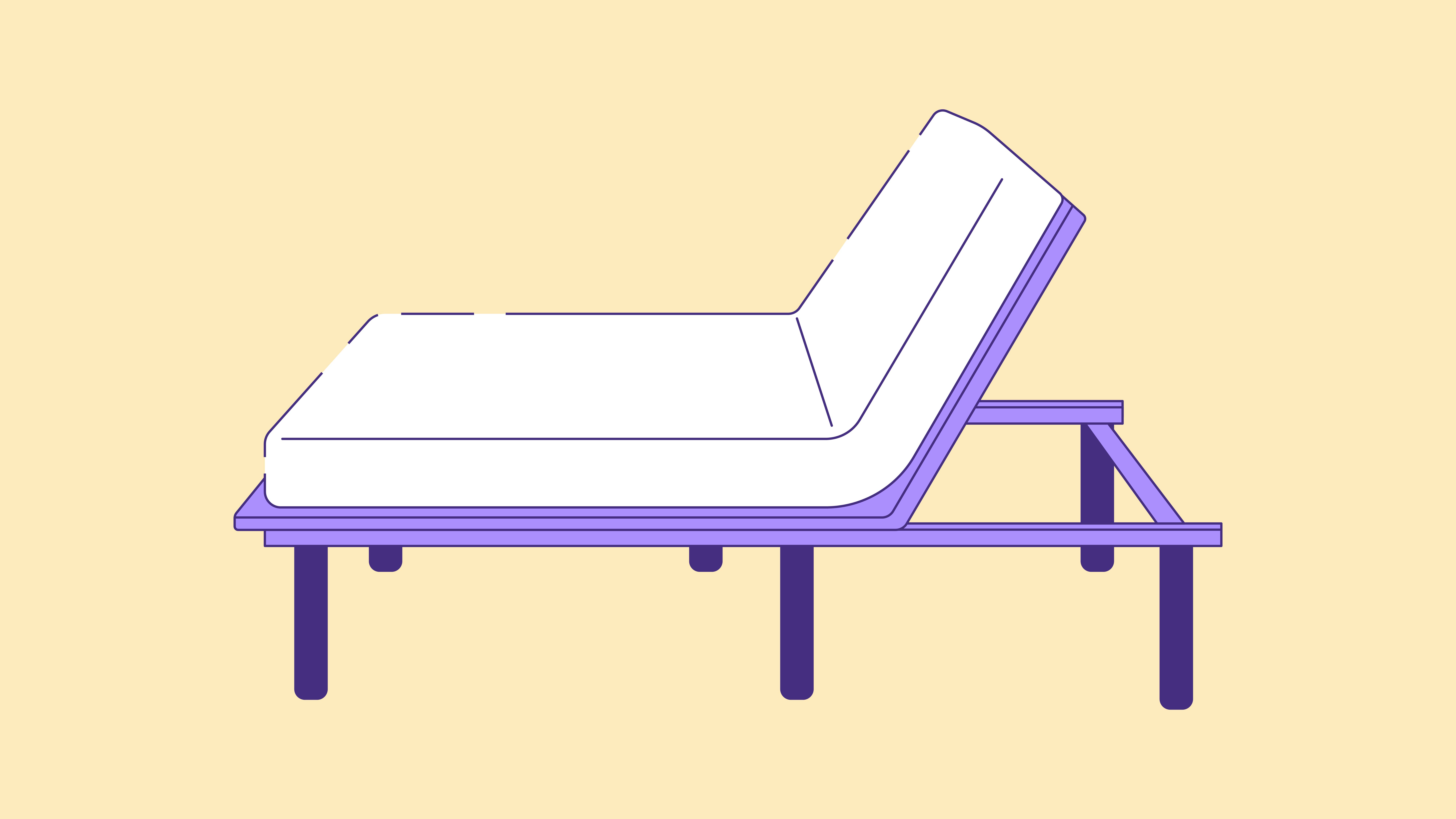 How Does an Adjustable Bed Fit Into a Bed Frame
Updated November 22, 2023

Mattress Accessories
FAST FACTS
Adjustable bases can fit inside most standard bed frames, allowing for easy integration without the need to replace the entire bed setup.
Various bed setups, including traditional frames, platform beds, and floor setups, can accommodate adjustable bases with the necessary adjustments, offering versatile placement options.
Opting for memory foam or latex mattresses is advisable for adjustable beds, while using box springs with an adjustable bed should be avoided due to the potential for damage.
An adjustable bed can be a boon for a lot of people, from sleep apnea and acid reflux sufferers to people with back pain or poor circulation. Sleeping at an angle can offer relief for all these ailments and more.
However, setting up an adjustable bed frame can be a huge pain (ironic, since they're often purchased for pain relief). The good news is, even though the assembly might be rough, you don't have to throw out your whole existing bed frame and build a new one.
It's a common misconception that all adjustable beds require you to change your entire bed setup, this is actually not true. Adjustable bases (also called adjustable foundations) come in standard mattress sizes and will fit inside just about every bed frame. You just have to make sure you're getting the one that corresponds to your bed frame size.
How to Set Up Your Adjustable Bed Frame
Unlike a regular bed base (like a mattress foundation or box springs),an adjustable bed base operates with a motor that moves two main parts: the sleeping surface and joints. The sleeping surface is the flat area that accommodates the mattress while the joints allow the adjustable bed base to change position.
Before purchasing an adjustable bed, we recommend reviewing the adjustable bed size and dimensions to ensure it will work with a bed frame. Once you assemble your adjustable bed base according to its instructions, you have several options for setting up the rest of your bed.
Traditional Bed Frames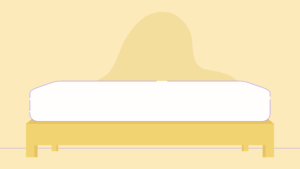 Do you have an older or even antique bed frame you enjoy? Many adjustable bed bases come with legs to stand on their own, but most of the time you can pop these off to fit the base inside the frame you already have. Depending on the base's weight, you may be able to assemble it and lift it right into the frame before laying your mattress on it.
Platform Beds
Again, you can put an adjustable base with a zero-clearance design directly on your platform bed if you remove its legs first (assuming it has legs). Remember, platform beds don't normally have side rails that rise above the slats like a bed frame does, so your adjustable base might be more prone to sliding around on a platform bed.
You may also be able to remove the platform bed's slats and set up the adjustable base inside the frame. This way, the platform bed acts as a decorative shell.
Floor Setup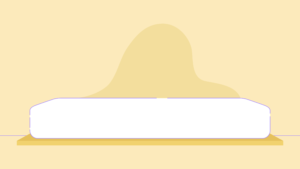 If you want a lower profile look, you may be able to set your adjustable base on its own four legs on the floor. Lots of adjustable bases come with brackets or other hardware so you can use them to attach a headboard to an adjustable base.
Split Adjustable Bases
If you and your partner have different sleep preferences, you may prefer a split king over a king mattress. With a split king, you'll have two twin XL mattresses and adjustable bases placed inside the same frame. This setup is great for partners who want to share a bed but need to use different positions.
If you get a standard king size bed frame with a split king size mattress, you'll be able to just buy any two twin XL adjustable bases and any two twin XL mattresses. However, if you want a split queen or split California king, you'll have to buy bases and mattresses made specifically to fit these two sizes.
FAQs
How do I control an adjustable bed?
There are a couple of different ways to control your bed's settings and set it to a zero-gravity sleep position. A few adjustable beds might come with buttons on the side, though these are usually made to supplement the remote.
Most of the time, you control an adjustable base with the corresponding remote. Some are wireless, while some are plugged into the base itself, almost like a hospital bed. A new adjustable bed usually comes with a backlit, cordless remote.
Many of the newest models also now offer the additional option of using an app on your smartphone to adjust your bed's settings.
What mattresses work best for adjustable bases?
Because adjustable beds bend your mattress, you'll need to be careful about the type of mattress you buy. Always avoid innerspring mattresses. They're not flexible, and being bent will either warp the coil support layer or cause the mattress to hover over the adjusted base rather than conforming to its shape. Therefore, it is important to select a mattress compatible with an adjustable bed.
Memory foam mattresses are usually the best choice for adjustable beds. Memory foam is heavy and flexible, meaning it will contour to the shape of the bed just like it contours to the shape of your body. Memory foam also won't be warped by being bent or folded. It will regain its original shape when you lay the bed flat.
Latex foam is another good option as an adjustable mattress. Like memory foam, latex mattresses are flexible and have no coils to get bent out of shape. However, since latex is slightly stiffer than memory foam, you may want to choose a thinner latex mattress to allow it to bend as it should.
Aren't adjustable bases too heavy for bed frames?
It's possible, depending on the way the base is made. Adjustable bed frames like those found in hospitals might weigh as much as 600 pounds, so these are obviously too heavy to be put into a bed frame (they're also intended to stand on their own).
Adjustable foundations, however, are made to go on top of a bed frame if you want them to, meaning they're much lighter. Unless your bed frame is really flimsy, you should be able to use an adjustable base just like you'd use a regular foundation or box spring set.
How do I put sheets on a split adjustable bed?
You always need two separate fitted sheets for a split king/queen bed. Then you can use a single flat sheet and single bed cover (comforter, duvet, blanket, etc.). If you and your partner are planning to use wildly different bed positions—for instance, one of you plans to lie flat while the other sits all the way up—you might consider using separate bedding sets altogether.
Can I use box springs with an adjustable bed?
You should never use box springs with an adjustable bed. Just like an innerspring mattress, box springs have a stiff coil network inside them that just cannot bend the way it needs to for an adjustable base. You could wind up with a broken set of box springs if you try this.
Bottom Line
It's really a myth that adjustable bases can't fit as an adjustable bed frame. They can and do. However, as you shop for an adjustable bed, make sure you're getting one that corresponds to the measurements of your bed frame and the size of your mattress. An adjustable foundation will allow you to keep your old frame without sacrificing the comfort and pain relief offered by an adjustable bed.