Best Mattress Reviews of 2023 and Buyer's Guide
Updated November 22, 2023

Mattress Guides
When it comes to buying a new bed, there are lots of ways to do your research. You could ask family and friends for recommendations. Or head to a showroom and talk to a salesperson. But there's another option that might be more valuable in helping you find what you're really looking for: Reading online mattress reviews.
Sure, your friends or family mean well. But just because they love a certain bed doesn't guarantee that it will be right for you. As for chatting with a salesperson? You might learn some helpful information. But it's just as likely that they're pushing you to buy a model at the top of your budget. (Or even way beyond your budget.)
That's not the case when you look at real customer feedback. In fact, reading through reviews can help make the difference between a positive shopping experience and a total nightmare. Not only can taking time to research different types of mattresses and brands help you find the best value and the best mattress for your money. It will also lead you towards the best type of construction and support for your needs. All of these things can help you avoid stress and save time and money.
Finding out what other people with needs similar to your own have experienced with their new mattress can guide you towards a better purchase. Of course not all reviews are created equal. Some feedback will be highly biased or just plain unhelpful. The key is knowing where to find honest assessments and understanding how to use them to your advantage.
Here, we'll talk about how you can do just that.
Amerisleep: A Brand With Trustworthy Feedback
There are lots of places to find authentic customer feedback, including some manufacturer websites. But one of the manufacturers that we like best is Amerisleep.
This online mattress brand has been around for more than a decade and boasts tons and tons of satisfied customer testimonials on their website. Their most versatile and popular model, the AS3, has earned 4.8/5 stars from more than 4,300 happy buyers.
Most importantly, you can trust that these reviews are the real deal. All of the feedback posted on Amerisleep is protected by Power Reviews, a third-party certifier. This ensures that the brand can't change, edit, alter, hide, or otherwise manipulate comments about their products. If a customer writes something negative, those comments will stay there for people like you to see. (This happens pretty rarely though. A whopping 98% of the brand's customers say they would recommend Amerisleep to a friend.)
Having a third-party certifier also guarantees that the people posting the reviews are real customers who have actually bought an Amerisleep bed. You won't find testimonials from bots or paid review stuffers here.
Amerisleep isn't the only brand out there that shares this sort of unbiased feedback. But they come with the added benefit of having some of the top-rated beds on the market. So there's a good chance that you'll find a model that delivers exactly what you're looking for. Again, we'd recommend starting off by reading up on about the AS3. It's designed to appeal to a broad variety of sleepers with different needs.
Learn more about the AS3 and Amerisleep's other top-rated mattresses.
Zoma: The Athlete's Choice
Zoma is a small mattress company that's gained a lot of attention from professional athletes. The company strives to create mattresses that not only encourage better sleep, but also improves muscle recovery. Zoma has two mattress models: the Zoma Mattress and the Zoma Hybrid.
The Zoma Mattress is an all-foam bed made with breathable and responsive foams. You can enjoy optimal pressure relief without the typical heat retention found in traditional memory foam mattresses. This advanced cooling system pulls heat away from the body and may reduce inflammation. You're more likely to wake up refreshed and ready for the day, instead of feeling stiff and sore. Entrepreneur Magazine rates the Zoma Mattress as "The Best Mattresses of 2023"
The Zoma Hybrid also includes the same breathable, responsive foams, but contains pocketed coils in the support layer instead of a foam base. These pocketed coils provide targeted support and pressure relief to areas of the body you need the most. Both mattress models come with a 10-year warranty and a 100-night sleep trial.
Vaya: High Quality for a Low Price
Vaya keeps it simple when it comes to mattress construction, but don't mistake their simplicity for poor quality. The Vaya Mattress is a memory foam mattress that contains two layers of foam. Both layers are designed to circulate air to keep you cool and comfortable at night.
The Vaya Comfort Foam contours to the body for pressure point relief without trapping heat. The Vaya Support Foam evenly distributes body weight across the sleep surface for even wear and tear. Both layers are durable and built to last as reflected in the 10-year warranty.
To further enhance your comfort, they also offer the Vaya Pillow, a memory foam pillow that has the same plush comfort as the Vaya Comfort Foam.
Why Mattress Reviews Matter
If you're not quite convinced that this kind of research is worth your time, let us try to change your mind. You might wonder why you can't just learn about a bed's features and performance by looking up the information online. Or asking a salesperson for the facts at the store.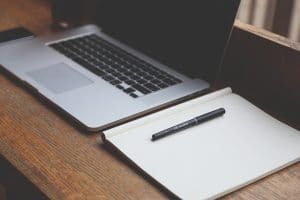 Both of those things are certainly options, and they can be ways to get a feel for the basics. But neither method will really give you the full picture. It's kind of like shopping for a car. You can read all the descriptions and listen to the salesperson talk about how great it is. You can even take it for a short test drive. But none of those things will tell you how the car will behave once you drive it off the lot. The best way to get that kind of information is by hearing from people who already own the car.
Another way to think about it is like this. There's a good chance that you already rely on customer feedback for purchases big and small. This makes plenty of sense: Why buy something blindly if there's an easy way to tell whether other people liked it or not?
After all, you're more likely to add an item to your cart if it's listed as being top-rated. And you probably wouldn't make a reservation at a restaurant that only had one or two stars on Yelp. New beds are expensive. And if you play your cards right, you'll likely have your purchase for close to a decade. So why wouldn't you rely on the same sort of information when you're shopping for one? When you think about it this way, reading customer reviews just makes sense.
Read our review: How safe are memory foam mattresses
We'll be completely honest here. Sifting through customer testimonials isn't something you can do in five minutes. (Don't worry though. It also doesn't have to take forever.) But a little bit of time and effort can pay back big time in the long run.
What Customer Feedback Can Tell You
No matter what factors are most important to you as a shopper, testimonials can help you figure out if a bed will deliver in the comfortable sleep department. Usually, reviewers will touch on details like:
Comfort. What's the overall feel of the bed? How does the comfort level compare to other beds the person has slept in?
Support. Does the person feel like their back and shoulders are cradled the way they need?
Durability and longevity. Does the mattress seem like it will hold up well for years to come? Is it already showing signs of wear shortly after purchase?
Noise (in spring mattresses). Is the bed making any disruptive creaking sounds?
Whether the mattress is sagging. Is the bed retaining its shape and firmness or is it starting to get droopy?
Whether the bed is or can be multi-zoned to provide comfortable support for different sleepers. Can it accommodate a sleeper who wants a softer surface as well as a sleeper who wants a firmer one?
Motion transference. Is one partner disturbed when the other changes position or gets out of bed?
Whether the surface feels too hot or cold. Does the bed seem to trap and absorb heat or feel uncomfortably cool to the touch?
Value of the mattress for the price. Does the bed seem worth it for what the person paid?
It's rare to come across a testimonial that covers all of these areas (or even more than a few of them). Usually a reviewer will hone in on one or two topics that are the most important to them. But after reading many reviews for an individual model, you'll probably find some good information on all of these topics. You might even start to notice a trend where many customers speak up about the same thing. This can tell you if a bed seems to have a great standout feature. It can also tip you off to any highly noticeable flaws.
Learn more about how to find the how to find the most comfortable mattress.
Where Do You Find Honest Mattress Reviews?
Okay, now you're on board. You see why paying attention to customer feedback can play a valuable role in helping you find the bed of your dreams. But where can you find it?
It turns out that there are plenty of places to find buyer testimonials. But unfortunately, not every place you look is legit. Some websites might have feedback that sounds too good to be true. That's often because brands will pay customers to write glowing reviews. Or edit real reviews to downplay or get rid of negative comments.
This is the kind of feedback that you want to avoid like the plague. Since it's highly biased, it's not that much different than the kind of pitch you might get from a salesperson at a showroom. So where can you find legit comments that give you the good along with the bad? Here's a rundown of your best options.
Manufacturer and Retailer Websites
This is far and away one of the best places to seek out customer feedback. If you're leaning heavily towards one brand, manufacturer sites can help you compare different options from one product line. And looking at comparable models from different manufacturers can help you figure out if one brand is a better fit.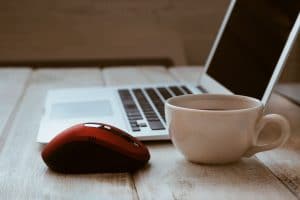 The key here is looking for customer data that has been independently verified by a third party. This means that you'll be reading the pros and cons from real consumers. It also ensures that their comments haven't been altered or edited in any way.
Of course, having access to legitimate reviews means that you may need to sift through them to find the information you need. Customers are subjective and tend to focus on the factors that are most important to them. So you might find that a review spends tons of time talking about firmness or softness but never mentions another issue, like whether a bed sleeps warm or cool. You might also come across lots of opposing viewpoints on the exact same product. After all, each shopper has their own unique needs. It would be almost impossible to find a bed that makes every single sleeper happy.
Despite these different perspectives, you can still rely on these verified reviews to give you a solid sense of how a mattress will perform overall.
Read more: Top remedies for sleeping hot or cold reviewed
Third Party Opinion Websites
Looking for a big-picture overview? Third party product review sites often summarize the customer opinions they receive through polling. Think of them like Clif's Notes for mattress shoppers. Instead of focusing on nitty gritty details, you'll get a bird's eye view of the basics. Depending on how specific your needs, this might be enough to help you figure out which bed will suit you best.
Third party review sites might be specific to a particular line or manufacturer. Or they might focus on a certain type of bed from several different brands. The most important thing is to look for reputable review sites to get the broadest picture. Independent sites are a better pick than those funded by brands.
Talking with People You Trust
Feedback from your friends and family members won't be as in-depth as the thousands and thousands of reviews you can find online. But sometimes a few recs from people who know you well can be just as valuable as the testimonials from tons of strangers.
Know someone who recently purchased the same general type of mattress you're thinking about getting? Ask them about the issues that you're looking to research. Are they happy with the support it provides? Does the bed sleep at a comfortable temperature? Is their sleep interrupted when their partner gets up or changes position during the night? If you want to get lots of feedback on this, consider posting on social media.
Once you start to narrow down your search, don't be afraid to delve into the specifics. Ask about which brand, size, and the actual name of the mattress they have. (And how long they've had it, since brands sometimes change the names of their products.) Find out about chronic pain they may experience and whether the new bed has helped with that. Other good questions: Do they feel as though the mattress has held up as expected or is it wearing out faster than they had hoped? Is there anything about the mattress that they wish they could change?
Other Good Resources
Don't discount message boards, social networks, discussion groups, and even medical newsletters. Especially those that are geared towards people who suffer from painful or chronic conditions. If you see a doctor or specialist for your own pain issue, consider asking them if they recommend a certain bed. Or if there's one that many of their other patients seem to like.
Though this type of feedback might be a little harder to come by, it can be invaluable to your shopping experience—particularly if you have an issue you're hoping to ease with your new bed.
What to Look for In an Online Mattress Review—and What to Avoid
Online testimonials can run the gamut from objective and thorough to biased and practically useless. So what should you look for when seeking out feedback that will actually help you on your hunt for a great new bed?
As we mentioned earlier, the most important thing is that the feedback in question comes from an independent source. In the case of testimonials found on manufacturer websites, the reviews should be certified by a third-party verifier like PowerReviews. There's just no way to know if feedback that doesn't meet this criteria is authentic. Not only will it not help you and make your search more confusing. It can actually steer you towards buying a bad mattress.
Why? Without a third-party certifier to screen and manage feedback, there's a good chance that a brand is manipulating its reviews to make them more favorable. Even if they don't outright delete negative testimonials, there's a good chance that they've softened any harsh criticism so it doesn't seem that bad.
Similarly, brands might go beyond editing content from real customers to pulling feedback from buyers that aren't legit. Reviewers who receive a bed for free or who are paid to submit write-ups might share some of their real opinion. But there's a good chance that they'll withhold any negatives. So it's important to take these kinds of reviews with a grain of salt—even when the reviews clearly state that they're sponsored.
The Right Way to Read Reviews
You now know how to find real, authentic feedback. But how can you use this information to suit your individual needs? Bear in mind that most people don't bother leaving reviews for a bed (or other product) that they think is just average. So most testimonials will come from one of two types of shoppers: Those who think that their bed is the best thing ever, or those who are really unhappy about something.
That's why it's important to read a bunch of testimonials. Looking at just one or two write-ups might give you an extreme sense of what a few people think. But it's not enough to help you see the big picture and get a clear sense of what a mattress is really like.
Don't worry. This doesn't mean that you need to read every single review in detail. That would take way too long. But what you do need to do is scan a bunch of reviews and look for trends. Do lots of shoppers say that this bed offered great support or helped them with their back pain? If the same kinds of comments come up over and over again, there's a good chance you'll have a similar experience.
Also keep your eyes peeled for negative comments that call out the same problem over and over. It's probably not a fluke if 10 people complain that their bed started sagging within a year. Or that the customer service representatives were extremely unhelpful.
The Value of Comparison Shopping
As with any type of purchase, it's worth reading reviews for several different beds. Even if you have a hunch that one pick seems like it'll be the best option. Remember, having more information will only help you make a more educated decision.
When you start your research, look into a variety of mattresses that have different constructions and firmness levels. Be open to learning about options that you might not have considered at the outset. Once you've narrowed the field down to a few contenders, give yourself time to sift through the reviews. If you'd like, check out possible alternatives to see if they seem to offer anything better.
Rushing won't help you find a better bed, and getting the first option you come across usually leads to buyer's remorse. So take your time!
Another tip: Once you finally settle on your pick, consider the time of year. If you're nearing a holiday, it might be worth holding out a little longer until the brand or retailer runs a sale. The only thing that beats finding a great bed is scoring it at an extra great price.
Looking for a great deal? Find out the best time to buy your new bed.
Common Questions
What is the best mattress review site?
You can find honest customer reviews across Amazon, but you can usually browse a company's website for honest reviews, too. Today, many brands use a third-party review verification system to assure customers their reviews are authentic and genuine. However, they don't usually display negative reviews front and center, you may have to do some scrolling or searching by keyword to find a better variety of feedback.
You can also reference mattress review sites (like us!) to learn more about a variety of beds and compare your options all in one place.
What is the best bed on the market today?
Everybody advertises their mattress as the "best," but the "best mattress" is subjective and largely based upon opinion and personal preference. To find your best mattress, think about what you want in a bed, how much you're wanting to pay, and your specific sleep needs. With that, you'll be able to find the best bed for you—and that's really all that matters.
What mattresses do five-star hotels use?
Most luxury hotels have basic innerspring mattresses with pillow tops, surprisingly. Some hotel chains are switching to memory foam mattresses and other all-foam beds, but you'll usually find innersprings in hotels because they're affordable and somewhat durable.
How much should a good mattress cost?
If you're looking for a high-quality, long-lasting mattress, expect to spend anywhere between $100o to $2000 on a queen size mattress. You can sometimes find high-quality beds for cheaper, but we suggest avoiding mattresses priced below $500. On that note, we also recommend against super expensive beds, as they usually contain unnecessary features that do nothing but inflate the price.
Is a good mattress worth it?
Absolutely. You need a mattress to help you get good sleep, or your mental and physical health will suffer. Without good sleep, you can't feel your best and stay on your game. Plus, sleep deprivation can lead to serious diseases and conditions like heart disease and stroke. Mattresses should be thought of as an investment in your health, and there's no better investment than one in your well-being.
Putting It All Together
There are more beds out there than ever to choose from. On the plus side, that means a greater chance that every sleeper will find their perfect fit. But it can also make the shopping process feel confusing or overwhelming.
Nowadays it can be difficult for consumers to find the best mattress for their needs without help. But you don't have to rely on a showroom salesperson if that doesn't appeal to you. Honest online mattress reviews are one of the best ways to find out what others have experienced with various products. And they can go a long way towards helping you find the bed of your dreams.
While buyers leaving feedback might not always have the same priorities or concerns as you, a little bit of legwork can give you a sense of the overarching trends. So do as much research as you feel you need (and maybe even a little extra). More is always better.
Finally, know that one of the best places to find unbiased reviews is on manufacturer or retailer websites. That is, as long as the reviews are verified by a third-party certifier! It's essential to seek out feedback that you know hasn't been altered or manipulated by a brand. That way you can fully trust its authenticity. There are plenty of brands out there that take advantage of this sort of third-party technology. But the one we like best is Amerisleep, which is known both for its authenticity and highly rated products.