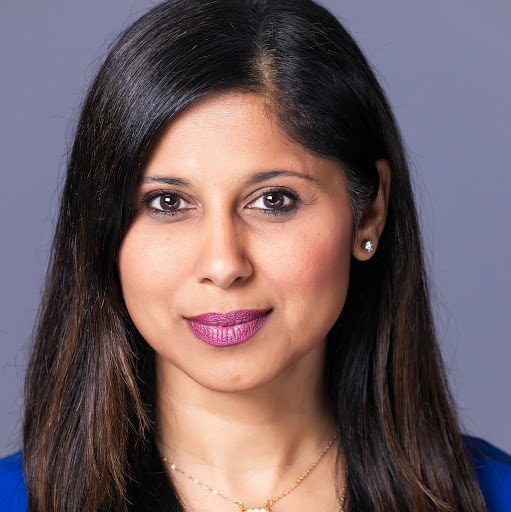 Dr. Nilong Vyas, Pediatrician
Sleep For Infants & Children
About
Dr. Nilong Vyas is a board-certified pediatrician with over eight years of experience in her field. She has dedicated her career to helping children and their parents achieve healthier sleep habits, a belief that serves as the foundation of her practice. Her mantra, "from good sleep comes good eaters, readers, and behaviors," encapsulates her holistic approach to child well-being.
Dr. Vyas has demonstrated her commitment to philanthropy by donating sleep consultations to local schools and the Autism Society. In her personal life, she enjoys yoga, walks in the park, and spending quality time with her teenage boys, which further enriches her professional identity and enhances her credibility as an expert pediatrician and sleep consultant.
Experience
Seven years after joining Lakeview and numerous sleep consultations later, Dr. Vyas founded Sleepless in NOLA, a sleep training consulting business that offers personalized coaching to families. Throughout her career, she has spearheaded innovative projects, such as working with the Louisiana educational board to change school digital device guidelines to improve sleep quality for school-aged children.
Dr. Vyas has partnered with well-known institutions and organizations, including serving as a Medical Reviewer for Sleep Foundation and collaborating with several influencers on Instagram. Her expertise in the field has led her to participate in media appearances such as the Hippocratic Hustle podcast, NPR Life Kit Podcast, and WWL TV. In 2019, she received the Women in White Coats Doctor of the Year award for her outstanding contributions to her profession.
As a dedicated mentor, Dr. Vyas has guided several high school students in their research on sleep, emphasizing the importance of staying current with the latest developments in adult and pediatric sleep research. She is proficient in using various technologies, tools, and software relevant to her profession, such as Wix, Acuity, and Mailchimp.
Education
Raised by educator parents in New Orleans, Dr. Vyas earned a Master's in Public Health from Tulane University and a Medical Doctorate from LSU Health Sciences Center. After completing her Pediatrics residency at LSU, she worked as an ER Physician at Children's Hospital in New Orleans. She later joined Lake Vista Pediatrics in Lakeview, where she established nurturing relationships with patients and gained invaluable insights into the needs of children and their parents.
Articles by Dr. Nilong Vyas, Pediatrician