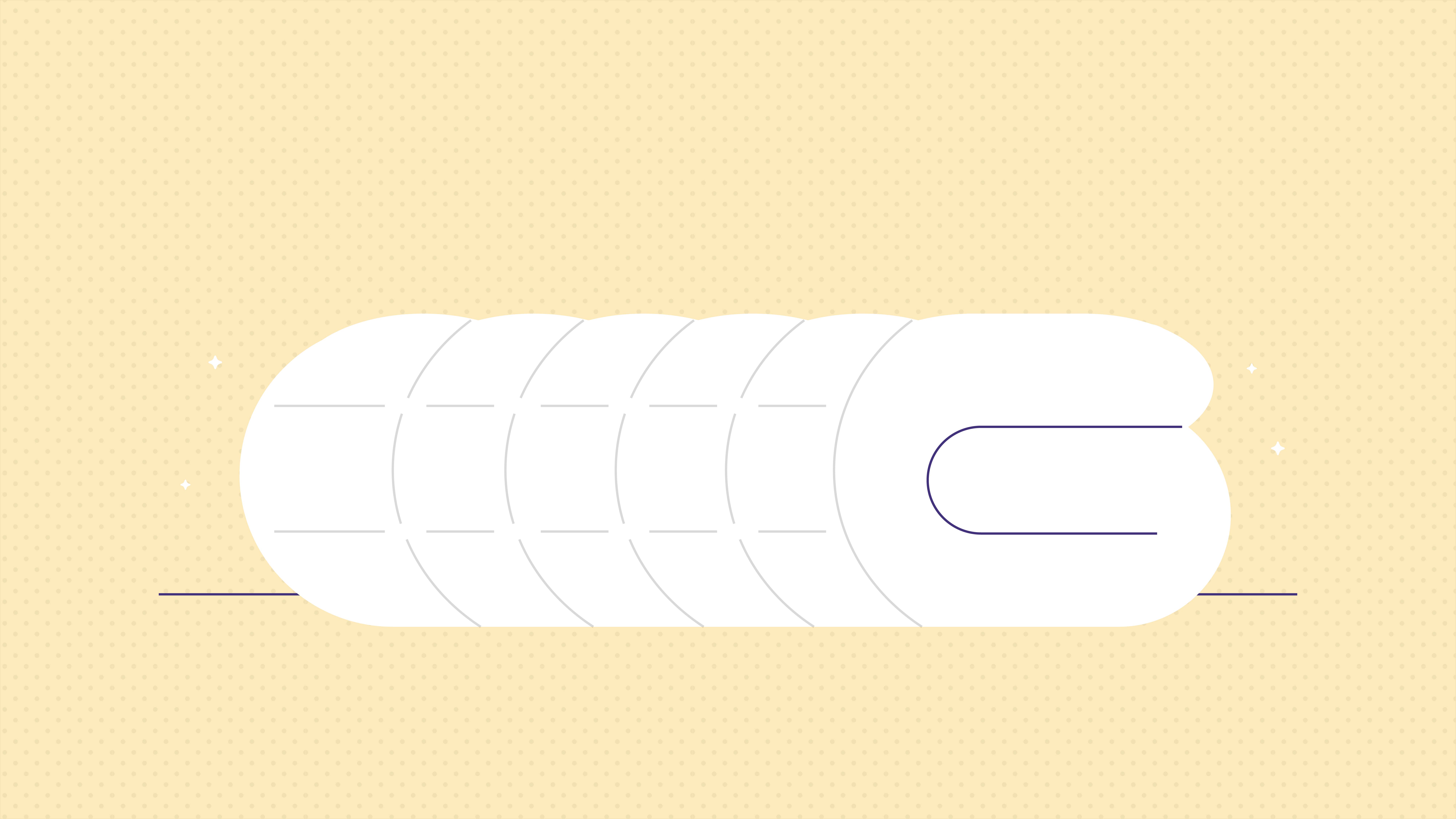 What is a Duvet Cover?
Updated November 22, 2023

Bedding Guides
As the removable outer layer of a duvet, the duvet cover protects from body oils and spills, and makes changing the style of your bedding quick and easy. And unlike comforters, duvet covers are easy to throw in the wash and clean,
So what exactly is a duvet and is it a good choice for you? In this article, we explain the pros and cons of duvets, what to look for when shopping for one, and how they differ from comforters.
What is a Duvet?
A duvet is simply a type of quilt used as the top layer of bedding and stuffed with feathers or alternative synthetic fillings. French for "down," a duvet is typically filled with down feathers, the fluffy fibers found beneath the feathers of ducks and geese. These feathers are naturally insulating and provide warmth when used in bedding. Today, fillings can also include synthetic fibers and other, firmer feathers.
Duvets are usually very soft and plush because of their down filling, and they're intended to be used alone without a top sheet or other blankets. Typically, duvets are white or neutral in color and often require dry cleaning or other special care and maintenance.
Duvet vs. Duvet Cover
A duvet is sometimes referred to as a duvet insert because it's designed to be used with a protective covering. Known as a duvet cover, this piece of bedding works similar to a pillowcase, by slipping over the duvet to protect it from spills, body oils, and other damage. These covers come in a variety of colors, fabrics, and thread counts and can be easily switched out to change the look and style of the bedding. Unlike a duvet, the cover is usually machine washable and easy to care for.
Duvet vs. Comforter
Many people get duvets and comforters confused because they both are used as the top piece of bedding. Duvets are more commonly used with a cover but you can also pair a comforter with one in the same way. Covers offer protection to duvets and comforters and make cleaning and changing bedding styles easier.
However, unlike duvets, which are often white, comforters may have bright colors or patterns, making it necessary to find a cover able to conceal the design.
Comforters usually have less filling than duvets, making them lighter and less insulating. For this reason, they are typically used with top sheets and other blankets to provide enough warmth. Since comforters aren't as full or puffy as duvets, they may lay flatter, hang over the sides of the bed more, and comforters are larger in size than duvets.
While duvets are usually sold separately, you can often find comforters sold in bedding sets that also include:
Is a Duvet Right for You?
Duvets offer both benefits and drawbacks to sleepers. Here, we take a look at the pros and cons of choosing a duvet to see if it's the best option for your lifestyle.
Pros
Many people enjoy the versatility and easy maintenance a duvet can provide. Some pros to using a duvet include:
Fluffy and cloud-like: The amount of filling in duvets make them ultra fluffy and plush to curl up with.
Saves you money on bedding: You can skip purchasing a top sheet because you'll only need a flat sheet when using a duvet.  Blurb about only needing a flat sheet.
Low-maintenance: Since duvets are usually used without top sheets or other blankets, making the bed is simpler because you only have the duvet to straighten out.
Great for cold climates: Duvets are known for being very warm due to their down filling, making them a great option for the winter or in cooler climates.
Cons
For some, duvets and their covers may be too much of an inconvenience. Some cons of using a duvet include:
Duvet covers can be difficult to hassle with: Reattaching a cover to a duvet often requires multiple ties, buttons, or clasps, and may be time-consuming and frustrating.
Duvets aren't a perfect year-round option and are too hot for warmer climates: Duvets may be too warm in the summer months or in hotter climates, leading to night sweats and poor sleep.
Duvets are hard to clean: While the duvet cover is easy to throw in the wash at home, the duvet itself often requires tedious spot cleaning or expensive dry cleaning.
What to Look for in a Duvet Cover
While you can use your duvet on its own, pairing it with a duvet cover protects it from damage, replaces your top sheet, and allows you to change the style and color of your bedding quickly and easily. When shopping for the best duvet cover, keep in mind the material, thread count, and duvet size to make sure you find the right match.
Material
Duvet covers, like other types of bedding, can be found in a variety of fabrics. Cotton or cotton-polyester blends are the most common type of fabric used. Cotton is lightweight, breathable, and easy to clean, making it a popular choice for many. Keep in mind, synthetic materials will be less breathable and more likely to cause night sweats. Airy, comfortable bedding is a key factor in getting quality sleep.
Some duvets may even offer special features like heat-wicking materials to keep you cool and dry, and technology that increases circulation for faster recovery. Duvets like these offer more beneficial advantages that lead to better rest.
Thread Count
Thread count refers to the number of threads in a square inch of a certain material. A 300 thread count, for example, includes 150 threads lengthwise and 150 threads widthwise. A higher thread count can reveal the softness and durability of a fabric, with a higher number usually indicating a softer, more durable material. However, thread count is only important if a high-quality fiber is used.
Look for a duvet cover with a 300 to 400 thread count using long- or extra-long-staple cotton. These types of threads are the strongest, smoothest, and most durable because they are the longest. Shorter threads will pill and break down more easily and are more prone to wear and tear.
Oftentimes manufacturers inflate thread counts by using shorter threads in a higher quantity. Typically they do this by using two-ply yarn. For example, a 300-thread-count duvet cover using two-ply yarn can be advertised as 600 thread count. Even though the thread count is high, the low-quality of threads will pill and wear down easier than a lower thread count using high-quality threads. Because of this, it's more important to focus on the quality of threads rather than the quantity.
Size
Buying a properly-fitting duvet cover can prevent your duvet from bunching up or sliding around inside of the fabric pocket. To make sure your cover will fit correctly, measure the length and width of your duvet. Typically, the right duvet cover is one inch larger, length- and width-wise than your duvet. If you'd like your duvet to have a more snug fit, we recommend purchasing a cover with the same dimensions as your duvet.
FAQs
What is a duvet insert?
A duvet insert is the same as a duvet. It is a plush quilt typically stuffed with down feathers or an alternative fill like synthetic fibers. Duvets are often ultra-fluffy and warm and intended to be used without a top sheet or blanket. Like a pillow to a pillowcase, a duvet is often inserted into a duvet cover, which protects it from stains and spills and can easily be removed and switched out.
What's the difference between comforters and duvets?
Comforters and duvets are both stuffed with soft fill and used as the top piece of bedding. Duvets are typically packed with more filling than comforters, making them a better option for cold sleepers and those in cold climates. Whereas a comforter's lighter fill makes it more comfortable for hot sleepers and year-round use. Unlike comforters, duvets don't hang over the bed's edge as much because of how "full" they are, making them smaller in size.
Since duvets are so warm, they generally are used without a top sheet and are often sold on their own and not in a set. Duvets are also designed to be used with a protective cover that can easily be removed and washed. Comforters, on the other hand, are made to be used with a top sheet or blanket and are typically included in bedding sets.
Can you sleep with just a duvet?
You can certainly sleep with just a duvet. This is a great option for someone who wants the warmth and plushness a down duvet can offer without the hassle of reattaching a cover.
It's important to note, a duvet used on its own is more susceptible to damage and stains. Depending on how easy or difficult your duvet is to clean, this might not be an ideal solution. Take note of your duvet's color and care instructions first to decide if using it without a cover is a good option for you.
If you want something warm but easier to clean and maintain, consider a down comforter and top sheet. This combo is easy to throw in the wash and when used together, can provide warmth on cold nights.
What is fill power?
When shopping for duvets, you'll likely come across the term "fill power" used to indicate the down's quality. Fill power refers to loft measurement (or measure of volume) of down. It's determined by measuring how many cubic inches of loft one ounce of a specific down will produce. For example, a 500 fill power will take up 500 square inches of space.
Fluffier down (down with a higher fill power) can better trap air and provide more insulation, requiring a lesser amount of down to fill the duvet. In short, the higher the fill power, the lighter yet warmer a duvet will be.
Fill power can range from about 300 to 900 for high-quality goose down. Generally, a duvet with a fill power between 400 and 600 is ideal for year-round comfort because it provides a balance of fluff and warmth without being too hot.
What does baffle box construction mean?
Baffle box refers to the way a duvet is constructed. It's a loosely quilted grid pattern to keep the duck down filling evenly distributed throughout. This design prevents the filling from sliding to the bottom or settling in one place. It also allows the down to reach its full loft because it traps air in the stitched pockets, leading to a fluffier product.
Conclusion
Duvets are a great option for someone who wants warm and ultra-plush bedding, without the hassle of top sheets. Pairing your duvet with a lightweight, breathable duvet cover can protect it from damage and further enhance your quality of sleep.
When shopping for a duvet cover, consider the material, thread count, and size to find the best choice for you. Duvets with special technologies that enhance rest and breathability offer the most advantages. And remember, a higher thread count doesn't equate to higher quality. It's more important to look for better quality threads, like long- and extra-long-staple fibers, to ensure durability and softness.
Whether you decide to go with a duvet or not, keep in mind comfortable bedding can help you to relax. Airy, soft materials can create a sense of calm, prevent night sweats, and encourage a good night's rest.