The Cities with
The Highest Burnout
Today's demand to be 'always-on' sees burnout becoming a more popular phenomenon. But which cities are the biggest culprits for employee burnout?
We reviewed data from 7 reputable sources including the International Labour Organization, the Global Employee Engagement Index, and the Institute for Health Metrics and Evaluation in addition to over 340,000 employee reviews on Glassdoor to rank global cities by their burnout potential. A total of 69 cities from 53 countries were analyzed.
View our data below and click on each data point for more information.
What is burnout, and why should I be concerned?
In May 2019, the World Health Organization included burnout in its International Classification of Diseases (ICD-11). The WHO sees burnout as a result of work stress that hasn't been managed, suggesting the following three symptoms:

Feelings of low energy and exhaustion

Decreased motivation and increased distance from work, or feelings of cynicism towards a role and even wider society

Reduced performance and results at work
The bad news is that these are common feelings for many employees around the world. According to research from the Yale Center for Emotional Intelligence, 1 in 5 employees are currently at risk of burnout.
With increasing professional pressures, heavy workloads and unclear expectations, employees often find themselves working later, socializing less and having impacted sleep.
It can lead to a vicious cycle of stress. By socializing less, employees are less able to get support from friends and loved ones. And poor sleep leads to tiredness and poor performance at work – which in itself reduces an employee's confidence in their abilities and motivation to work.
It can be difficult to break the stress cycle and it can begin to take its toll on our physical health, too. Heart disease, high blood pressure and mental health issues are commonly found in those with severe burnout.
Which worldwide cities are the worst for employee burnout?
Asian cities dominate the top 10, with Tokyo, Japan taking the top spot. It's perhaps unsurprising given overworking is so intense in Japan that employees consider 99 hours of overtime a month as having a strong work-life balance.
Our research suggests there's an extreme lack of employee motivation at work in Tokyo. Plus, the city tops the list for employee presenteeism as well as having a high lack of sleep, as 54.5% of people in Tokyo get less than the recommended 7 hours.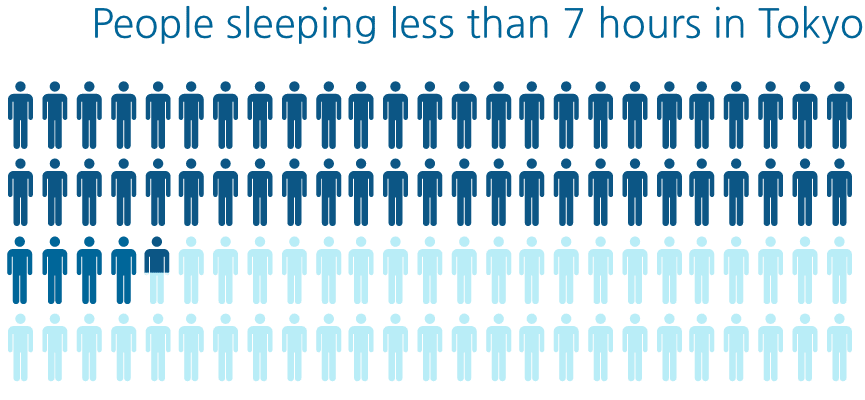 However, Mumbai, India demonstrates the longest working hours in the study. As a result it comes second in our research. The vast amount of time workers find themselves stuck in traffic to and from work also lengthens their working day considerably.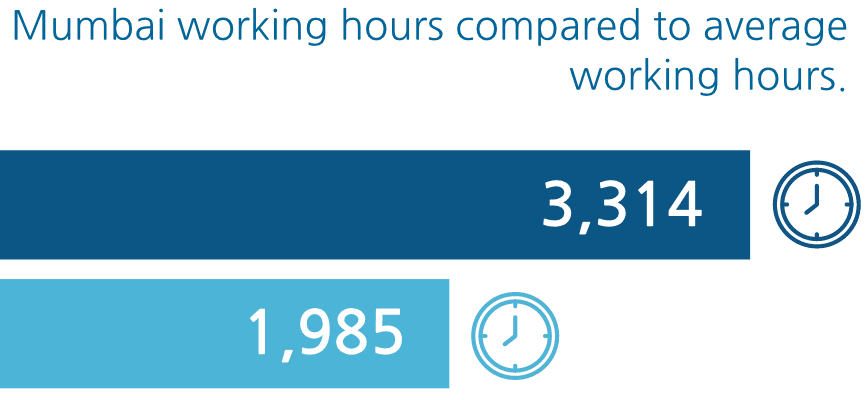 Seoul, South Korea ranked third worst in part because the city offers limited vacation with just 14.2 days. Furthermore, 52% of the population sleep less than the recommended 7 hours. There has been a growth of "nap cafes" within Seoul due to workers feeling severely sleep deprived from their extended hours at the office.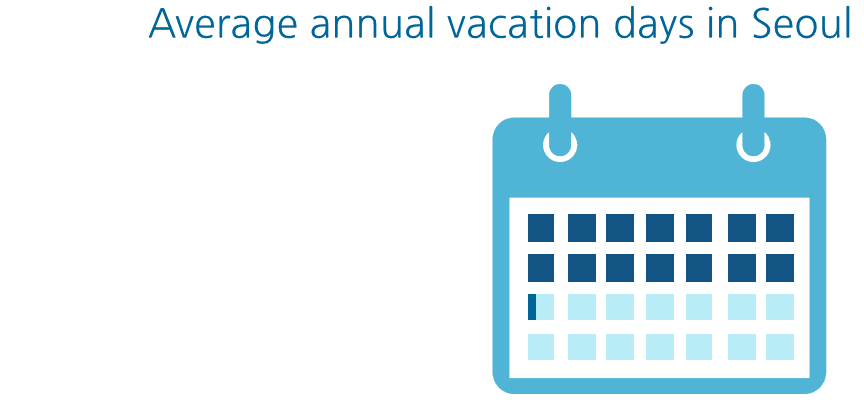 Methodology
Each data point consists of the latest research available from reputable sources. The data was standardized using minmax normalization. The minmax normalization value is multiplied by 10 to create a score (between 0-10). A score of 10 indicates the highest degree of burnout within that category. Each city is then ranked on their overall average rating across all data points, which includes both city-level data and one country-level data point. Users can see the overall ranking as well as which cities scored the highest in the different data points individually.