Best RV Mattresses

Mattress Guides
While living or traveling in an RV, we often expect the beds to be uncomfortable and cheap, but they don't have to be. Most of the mattresses RV retailers provide with campers and motorhomes aren't the best, but they're easy to replace with higher-quality, comfortable beds you can use for years to come.
When it comes to RV mattresses, you can choose between regular mattresses or RV-specific models depending on how much space you have. Other concerns include finding the right mattress thickness for your bed to fit into pop-out beds, bunks, or sofa beds.
Whatever your concerns may be, we've researched for you and come up with a list of the best RV mattresses. We also chat about different types of mattresses you can choose from and what sizes RV beds are available in.

Best RV Mattress: 30 Second Summary
Our Recommendation: Amerisleep AS1 — The Amerisleep AS1 tops our list because it's thin and light enough for most RVs, but still features high-quality materials designed to cushion your body and support your spine. But it gets better—the AS1 comes with a 100-night sleep trial and a 20-year warranty.
Best RV Mattresses of 2023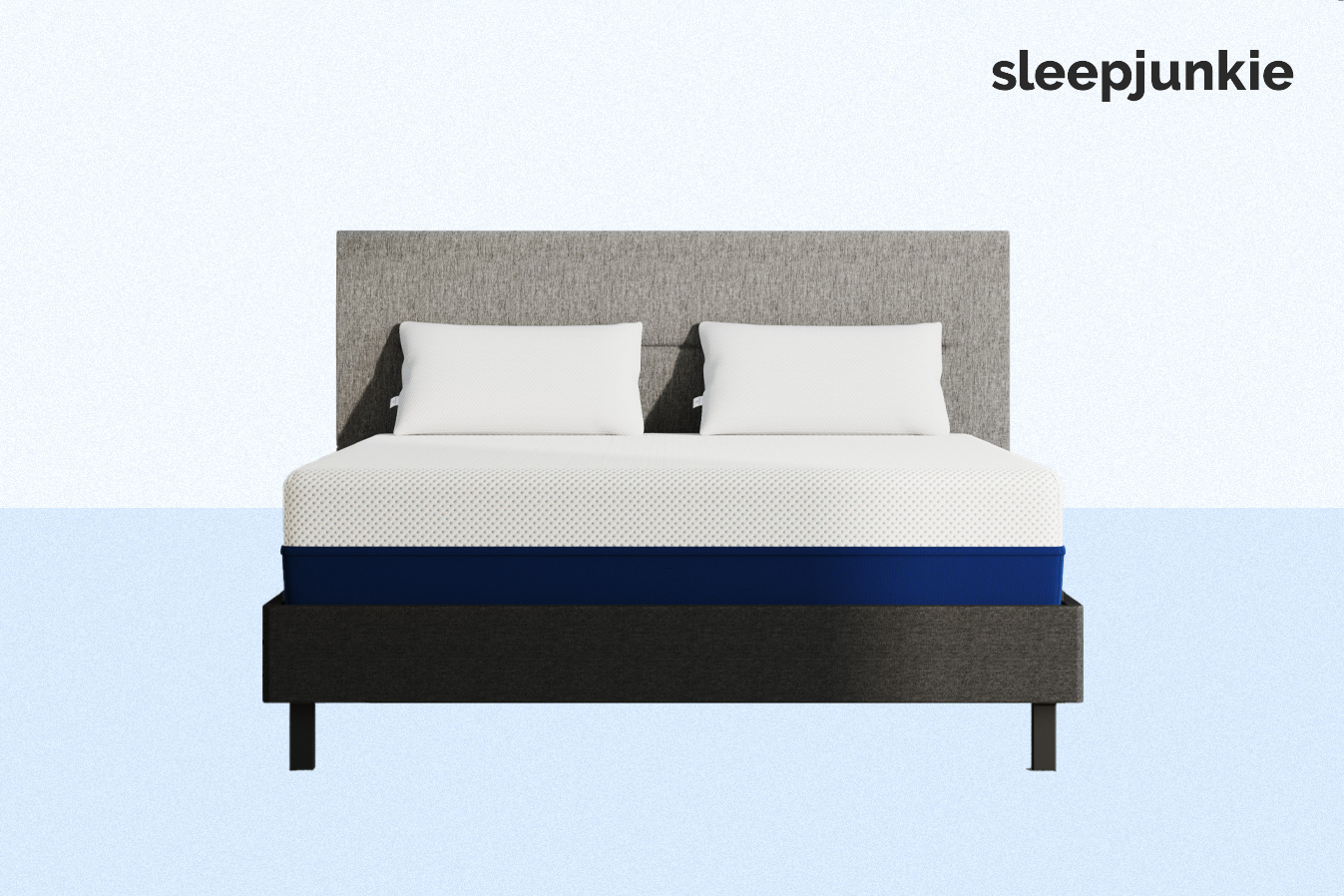 Thinner mattresses don't have to be uncomfortable and low-quality. The Amerisleep AS1 is only 10 inches thick, but it contains plant-based memory foam built to alleviate pressure and a durable base so your bed lasts for years to come.
The mattress features a lightweight, plush cover. It keeps you cool and dry throughout the night, but also keeps the mattress free from moisture build-up.
The top layer of the bed is made from 2 inches of Bio-Pur®, an eco-friendly and plant-based memory foam. During the production process, Amerisleep partially replaces the petroleum-based oils—commonly found in traditional memory foam—with castor oil. This results in a more durable, sustainable, and breathable type of foam.
The AS1's bottom layer is 8 inches of Bio-Core® foam. It supports a neutral spine and also extends your mattress's lifespan.
The Amerisleep AS1 is both CertiPUR-US® certified and made in the USA. A certification from CertiPUR-US® means the foams in the bed don't contain harmful chemicals and won't release unpleasant odors.
Amerisleep offers a 100-night sleep trial, a 20-year warranty, and free shipping and returns with the AS1.
Amerisleep AS1
Plant-based memory foam promotes a cooler night's sleep
Firm, all-foam model perfect for use in an RV
100-night sleep trial and 20-year warranty
Best Gel Memory Foam Mattress: Zoma Start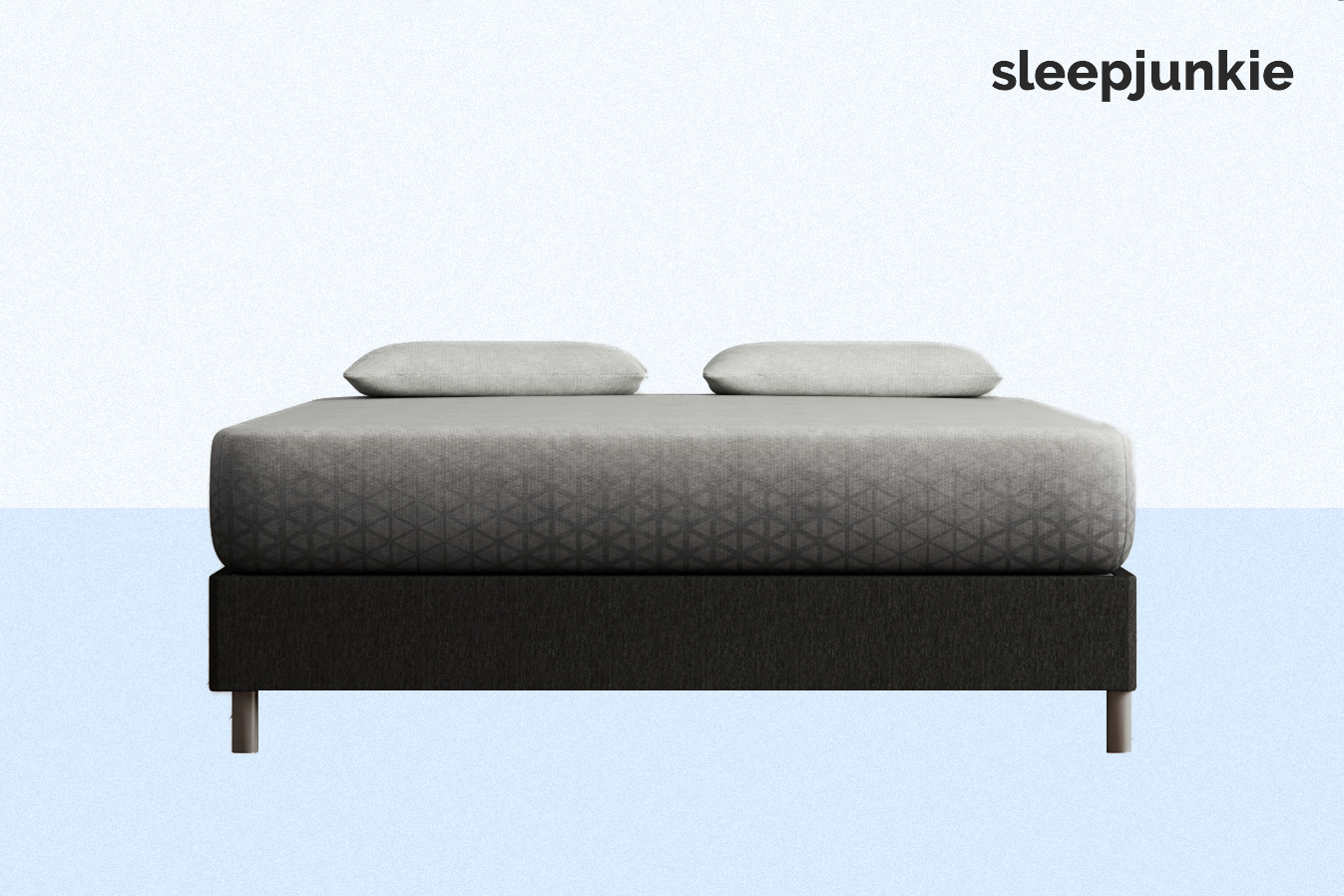 The Zoma Start is a firm mattress perfect for any RV. And since it's such an affordable mattress, you can buy multiple beds for your RV if needed. The bed is 10 inches tall and features gel memory foam, a latex-like transition layer, and a sturdy foam base.
The gel memory foam in the mattress features Triangulex™ technology, triangle cutouts designed for zoned support. The cutouts are closer together around your back, but further apart around your head and legs. This design provides extra support for your spine while cushioning the wider parts of your body to prevent pressure build-up.
The bed's transition layer is called Reactiv™ foam. It increases the bed's springiness, making it easier to get in and out of bed and ensuring you don't feel stuck in your mattress.
At the base of the bed is Support+ foam, which keeps your spine neutral at night and minimizes sags and soft spots in your mattress.
The Zoma Start is made in the USA and certified by CertiPUR-US®. It includes a 100-night sleep trial, a 10-year warranty covering sags and defects, and free shipping and returns.
Zoma Start
Gel memory foam comfort layer increases breathability
Medium firmness perfect for most sleepers
100-night sleep trial and 10-year warranty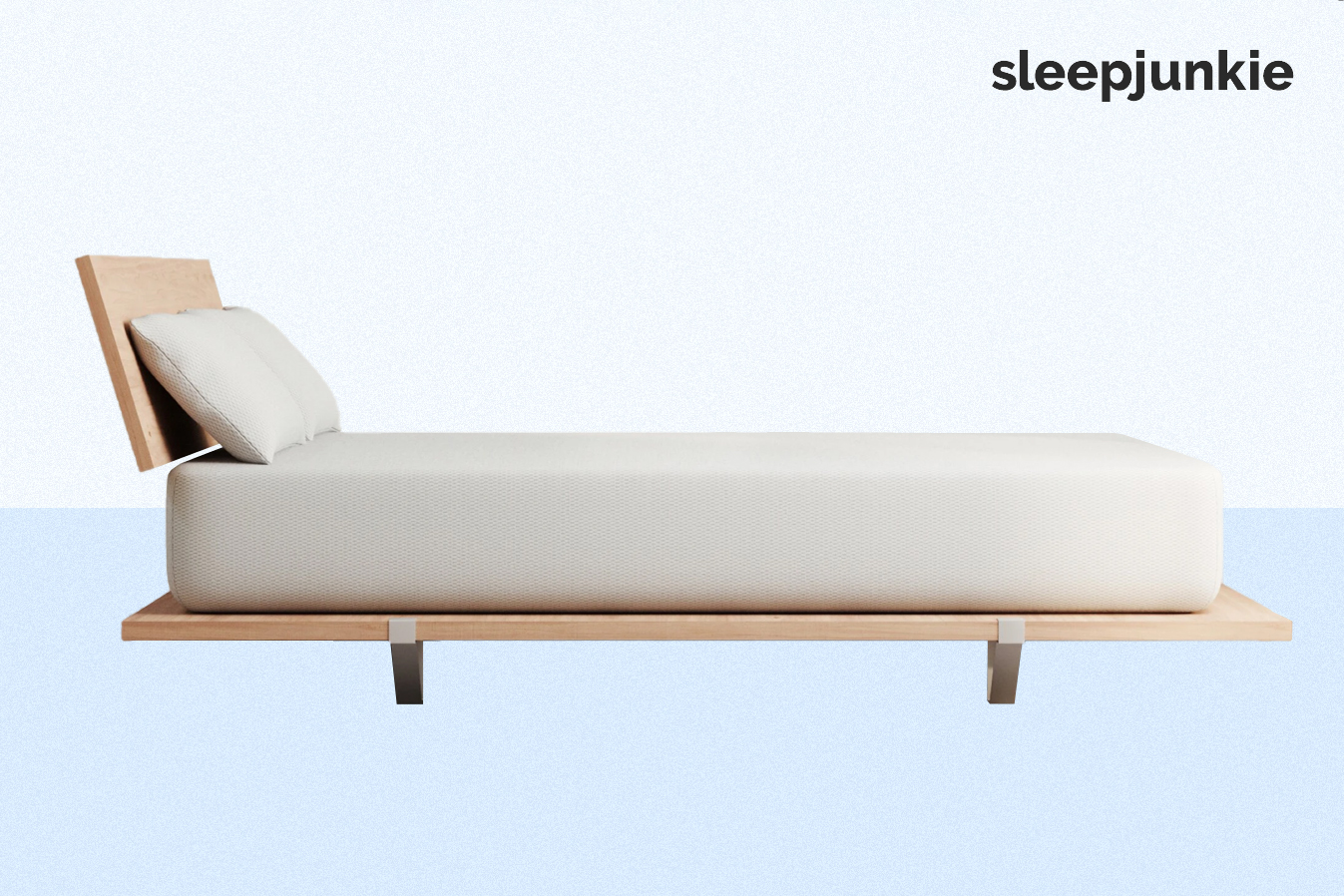 For a mattress built to suit all kinds of sleepers, check out the Vaya Mattress. Its medium feel provides a balance of support and cushioning for many sleeping positions and couples.
The top layer of the Vaya Mattress is made from 3 inches of Vaya Comfort Foam. It's breathable and pressure-relieving, but also responsive so you won't feel stuck and can easily switch sleeping positions at night.
The bed's base layer is 9 inches of Vaya Support Foam. It helps keep your spine aligned while also protecting the mattress from developing soft spots or sagging.
This bed is sold exclusively online and ships free right to your door. It also includes a 100-night sleep trial and a 10-year warranty.
Vaya Mattress
Responsive foam comfort layer
Medium firmness for side, back, and combination sleepers
100-night sleep trial and 10-year warranty
The Performance Hybrid Mattress by Off-Road Bedding is built for active adults looking to improve their sleep and muscle recovery, and it's a good option for those who want superb comfort.
The ORB Performance Hybrid Mattress contains three foam layers, pocketed coils, and durable base foam. The mattress's cover contains Far Infrared Rays technology, turning your body heat into energy that's released back to you. This technology is what enhances your sleep quality and boosts physical recovery.
The first layer contains 1.5 inches of Energex™ foam with TitanCool™ technology, a water-based infusion in the foam designed to draw moisture and heat away from the body. The foam also features copper infusions so your bed is antibacterial.
The bed's second comfort layer is called TitanFlex™. ORB notes this layer's unique cloud-like feel and adaptability as you move in bed.
Next is 1 inch of gel swirl memory foam. It allows for deeper pressure relief while also keeping sleepers cool at night.
The fourth layer of the bed contains 8 inches of Ascension™ pocketed coils. Based on the mattress size you choose, this layer can contain up to 1189 pocketed coils built to improve the bed's bounce, motion isolation, and breathability.
Finally, the bottom layer of the bed is 1 inch of sturdy base foam to reinforce the coil layer.
The Performance Hybrid Mattress comes in soft, medium, or firm. The bed is made in the USA and includes a 100-night trial and free shipping.
ORB Performance Hybrid Mattress
Available in soft, medium, or firm
Pocketed spring coils for even weight distribution
100-night sleep trial and free shipping
The Brooklyn Bedding Wanderlust is built to fit any RV. It comes in multiple thicknesses and over 20 sizes, ensuring you have adequate overhead clearance and sleep space when in bed. The Wanderlust can be as thin as 6 inches or as thick as 14 inches to suit any RVs or pop-up trailers.
Since life on the road can get quite hectic, the Wanderlust mattress has a Nano Stain Terminator finish to protect the bed from spills, stains, and moisture, helping the bed stay in tip-top shape for longer.
The 6, 8, and 10-inch models contain gel swirl memory foam comfort layers and foundations made from sturdy foam. The 12 and 14-inch models contain both the gel memory foam and durable foundation, but also have VariFlex™ transition foam to provide extra cushioning for sleepers.
Brooklyn Bedding provides a 120-night sleep trial and a 10-year warranty with the Wanderlust mattress.
Brooklyn Bedding Wanderlust
Available in multiple thicknesses
Stain resistant cover
120-night sleep trial and 10-year warranty
The Live & Sleep Ultra RV Mattress is a gel memory foam bed available in multiple thicknesses to suit different RV ceiling clearances. The bed has a mid-range price and is a great choice for hot sleepers on the road.
The mattress contains a memory foam comfort layer with built-in air channels to stay cool. Beneath this is a thin layer of gel memory foam to further increase the bed's breathability. The bed's support core is made from sturdy polyurethane foam.
All of the foams in the Ultra RV Mattress are CertiPUR-US® certified so you know your RV is free from potentially harmful toxins.
With the Live & Sleep Ultra RV Mattress, you receive a 30-day trial and a 20-year warranty.
Gel memory foam comfort layer
Supportive core prevents sagging and indentations
30-day sleep trial and 20-year warranty
The Plushbed MobilePlush RV Mattress provides firm yet comfortable support so you don't toss and turn all night.
The MobilePlush RV Mattress is 6 inches thick and made from Plushfoam, a sturdy foam built to alleviate pain without making you feel trapped in bed. The mattress's cover is a stretchy and soft material that draws heat and moisture away from your body.
The MobilePlush RV Mattress is made in the USA and both GREENGUARD Gold and CertiPUR-US® certified, so it won't off-gas in a compact RV. It comes with a 100-night sleep trial and a 20-year warranty to support you in all of your travels.
PlushBed MobilePlush RV Mattress
6-inch all-foam mattress
Medium-firm feel
100-night sleep trial and 20-year warranty
After being in business for over 13 years, Dynasty Mattress knows a thing or two about making high-quality RV beds. The CoolBreeze Mattress is a medium-firm bed great for stomach sleepers, back sleepers, and people with back pain.
The 10-inch mattress contains 2.5 inches of gel-infused memory foam and 7.5 inches of support. The mattress's polyester fabric cover is easy to remove and wash in case of a spill in your camper.
The bed's gel-infused comfort layer conforms under your body to relieve pressure while also keeping your body temperature normal at night. The support layer helps your spine stay aligned while also maintaining the mattress's rectangular structure.
The Dynasty CoolBreeze comes with a 30-year limited warranty for sags and defects.
Dynasty CoolBreeze
Ventilated polyester cover
Medium-firm feel ideal for back and stomach sleepers
30-year limited warranty and free shipping
The Bear RV Mattress is great after a long day of hiking, swimming, or any other fun activities while on the road since it boosts athletic performance and helps your muscles heal faster.
The 8-inch mattress contains 1 inch of graphite and gel-infused memory foam, 1 inch of responsive memory foam, and 6 inches of support foam. The cover is made with Celliant®, a material built to draw heat away from your body while also helping you sleep deeper.
The graphite and gel infusions in the memory foam comfort layer are there to remove unwanted body heat. The memory foam itself contours under your curves to alleviate pressure so you wake up pain-free.
The memory foam transition layer adds extra bounce to the Bear RV Mattress, ensuring you never feel trapped in your bed.
The base layer supports the upper layer and protects the bed against sags and indentations.
Bear offers a 100-night sleep trial, a 10-year warranty, and free shipping with the RV Mattress.
Bear RV Mattress
Graphite and gel infused comfort layer for breathability
Celliant® cover improves circulation
100-night sleep trial and 10-year warranty
RV Mattress Types
There's no one type of mattress for RVs. As you may have noticed, RV beds can be made from coils, memory foam, or even latex. Choosing the right type of mattress can come down to what you want your bed to feel like, but also be sure to consider how long a certain bed type will last.
Memory Foam
Memory foam mattresses are known for how well they contour under your body—also called its "hug-like" feel. They're great for relieving pain or pressure points, thus making it easier to sleep.
The main issue with memory foam beds is that they tend to trap body heat, making them uncomfortable to sleep on, especially if you're already a hot sleeper.
If memory foam appeals to you, we suggest looking for memory foam mattresses with specific cooling features. This can include foam with gel or copper, cutouts for airflow, or phase change materials.
Latex
Natural latex foam mattresses are generally more luxurious than other beds, but they're great if you're looking for a responsive, durable, and cool bed. Latex comes from the sap of rubber trees and is a sustainable material. Latex mattresses are biodegradable and hypoallergenic, as well, so you won't have to worry about dust mites or other bacteria lingering in your bed.
There are two types of latex: Talalay and Dunlop. Talalay is most commonly used for the comfort layers of mattresses as it's soft and conforms rapidly under a person's body. Dunlop generally works best as the support core of latex beds but is sometimes used as a comfort layer for firmer mattresses.
Innerspring
Innerspring mattresses are quite common—especially in RVs—since they're readily available and cheap. They contain a coil support unit and pillow tops or cushiony toppers, generally made from cotton, polyester, or poly-foam.
Innerspring beds aren't our top pick when it comes to mattress types. Although innerspring mattresses are affordable, they aren't very durable nor are they the most comfortable type of bed. The coils in innerspring beds are often squeaky as well.
Hybrid
Hybrid mattresses contain individually wrapped coils that move independently of each other. They offer closer, better support than innerspring coils. Not only that, but pocketing the coils improves their durability and prevents them from squeaking.
Rather than flimsy padding, hybrid beds have comfort layers frequently made out of memory foam or latex. Both memory foam and latex offer excellent pressure relief and durability, so you won't have to worry about your bed wearing out after only 2 or 3 years.
RV Mattress Sizes
Since RVs are so different, you can find a wide variety of mattress sizes to fit any RV bed frame. Compared to regular mattress sizes, RV mattresses are generally smaller to fit into compact spaces.
Some mattress RV sizes can vary in exact dimensions, especially when it comes to mattress thickness. However, there are some approximate mattress sizes you can find through most RV mattress retailers.
Common RV mattresses sizes include:
RV Twin Mattress: 28 by 75 inches
RV Twin XL Mattress: 28 by 80 inches
Truck Mattress: 35-42 by 79-80 inches
Bunk Mattress: 28-35 by 75-80 inches
Three-Quarters Mattress: 48 by 75 inches
RV Full Mattress: 53 by 75 inches
Short Queen Mattress: 60 by 75 inches
RV Queen Mattress: 60 by 80 inches
Short King Mattress: 72 by 75 inches
RV King Mattress: 72 by 80 inches
RV California King Mattress: 72 by 84 inches
FAQs
What type of mattress is best for an RV?
Some of our favorite types of mattresses for RVs are memory foam and hybrid beds since they're the most comfortable and versatile. What's important to note is that you should choose a thinner and lighter mattress to ensure it works in an RV. Heavy, thick mattresses generally aren't suitable for RVs.
What is the best mattress for RV bunk beds?
We recommend going for thin, lightweight mattresses for RV bunks so you have enough overhead clearance and don't exceed the bunk's weight capacity. Some of our favorite mattresses for bunk beds include the Amerisleep AS1 and the Zoma Start.
Can you use a regular mattress in an RV?
Yes! Your ability to fit a regular mattress in an RV will depend on your RV bed frame's dimensions, but many mattresses can fit normal types of mattresses.
We recommend refraining from buying overly thick mattresses (14 inches or more) for your travel trailer. RVs have low clearance as is, and thicker mattresses only further reduce your overhead clearance, especially on bunk beds.
Where can you buy an RV mattress?
Some standard mattress brands sell RV mattresses, but other brands solely sell RV-compatible mattresses. Sporting goods and camping stores also sell RV mattresses and even some RV retailers. You can find RV mattresses both online or in stores.
Where can you buy RV mattress bed sheets and accessories?
Typically, the brands that sell RV mattresses will also sell corresponding bed sheets and accessories. Otherwise, you can find RV bed sheets, mattress toppers, and other accessories at sporting goods stores or online. Some RV mattresses are the same size as regular mattresses, so they work with any regular mattress accessories.
Conclusion
Sometimes, it can feel like your options for RV mattresses are limited, but this is anything but the truth. RV mattress manufacturers offer countless sizes, thicknesses, weights, and mattress types, all to suit every adventurer out there seeking one of the most comfortable mattresses.
We hope our buyer's guide makes your hunt for the right RV mattress just a bit simpler. Before making a purchase, it's always important to get a well-rounded understanding of a bed and what it includes—warranties, sleep trials, and shipping info—to ensure you're getting the best value for your money.