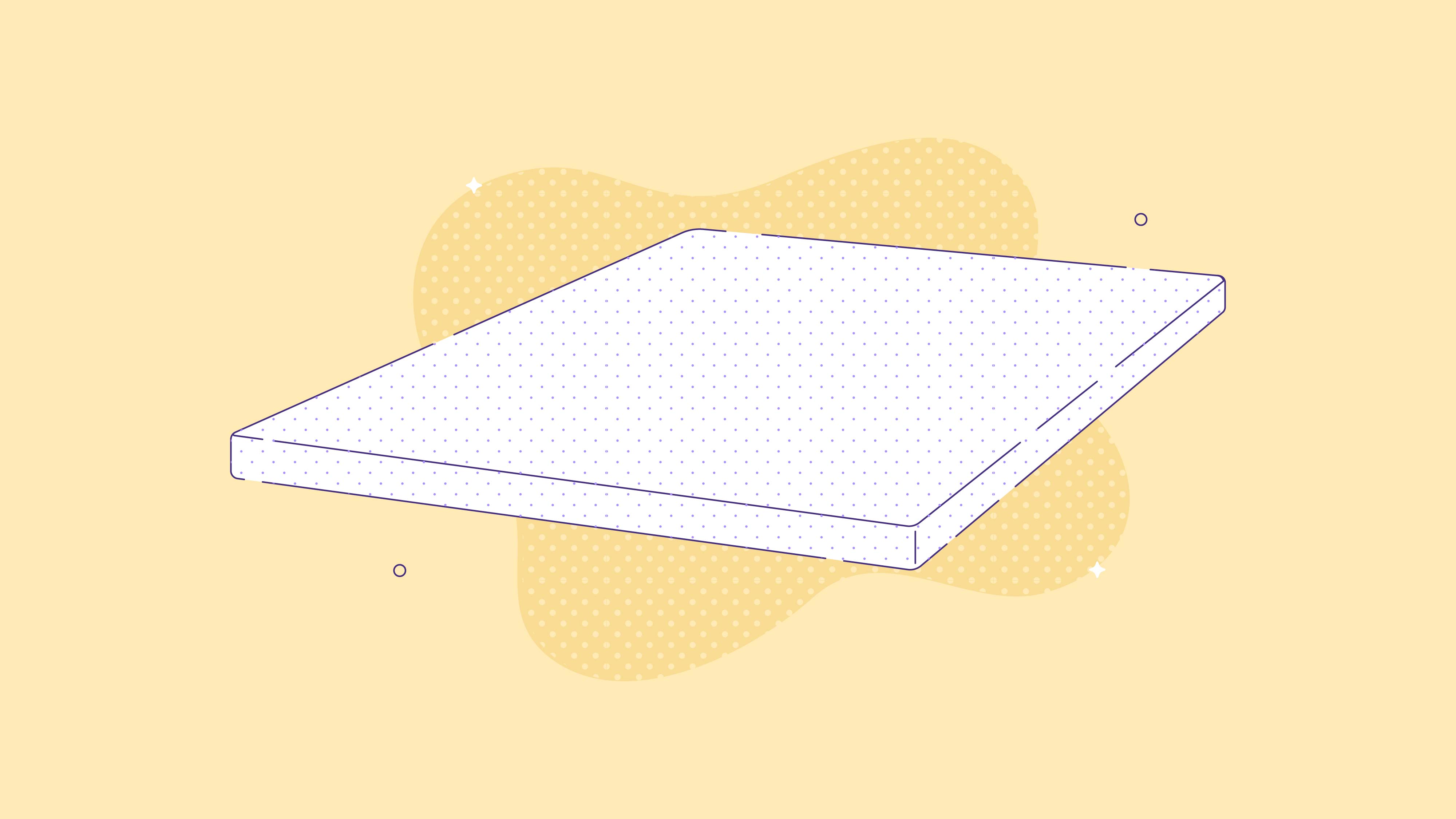 Best Memory Foam Mattress Topper

Mattress Accessories
Why would anyone put a foam topper on their mattress? Lots of reasons! A topper may seem like the "last resort" when your bed is not as comfortable as you had hoped, but for some, it's an inexpensive way to customize your sleep experience without buying a completely new mattress.
Plus, mattress toppers could be a good solution for couples who have differing sleep preferences because they allow you to tweak the softness and support on each side of the bed.
The most common type of toppers are foam, but there are a few other varieties if you're looking beyond the norm. In this article, we'll cover our recommended memory foam mattress toppers.
Best Memory Foam Mattress Toppers
We like Amerisleep's Lift mattress topper because it is available as soft or firm, so there's an option for you no matter how you wish to modify your mattress, and they use zoned support technologies in their topper to facilitate healthy spinal alignment. Amerisleep's Comfort Lift topper is 3 inches of soft memory foam while their Support Lift layer is 3 inches of firmer Affinity foam. Whether your mattress is too soft or too firm, Amerisleep offers a solution.
Whether or not you choose the soft or firm option, the Amerisleep Lift mattress topper features HIVE® technology. HIVE® reduces pressure points by offering dynamic support— it's firmer under your torso, head, and feet while allowing for deeper compression under your shoulders and hips. If you're somebody who experiences back pain, HIVE® technology within the Lift layer can ease your discomfort by promoting healthier sleep positions.
We also like the Lift by Amerisleep because it comes with a soft, breathable cover. The lightweight Lift cover promotes airflow and prevents overheating, helping you get a peaceful sleep.
Lift Highlights
Available in soft or firm options
Contains zoned support technologies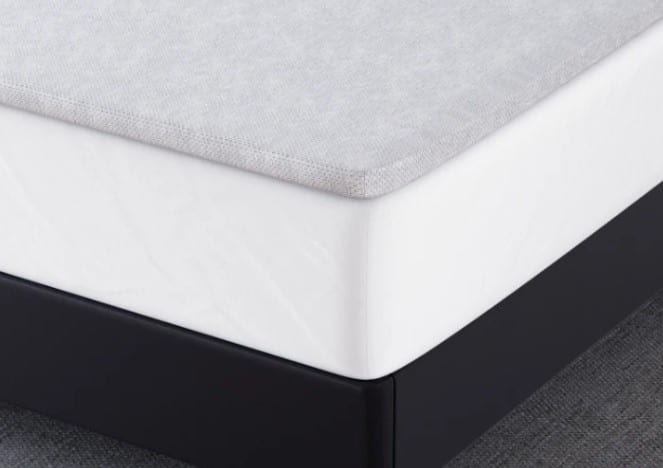 Our editors like the Balance Pad from Zoma because, as the name implies, the topper is the perfect balance between support and comfort. It has a medium feel that's excellent for side, combination, and select back sleepers. Whether your bed is so soft you sink into it or so firm that you wake up in pain, the topper can help you achieve a good night's rest.
The Balance Pad contains 3 inches of Reactiv™ foam, a material that adapts to your movements and quickly snaps back into shape. Still, Reactiv™ is also conforming enough to mold to you for full-body pressure relief, while still providing excellent support.
Your topper will remain in place because of its non-skid bottom. No worries about waking up with your topper hanging over the side of the bed.
Balance Pad Highlights
Medium feel topper suits most sleeping styles
Springy Reactiv™ foam responds to your every move
The ViscoSoft is a popular option thanks to its hybrid-like construction, combining the pressure-relief of memory foam with the softness of down. n this case, ViscoSoft uses a down alternative top layer.
A lot of customers opted for this topper to help alleviate their back or neck pain, which is one of the main reasons people use a topper.
ViscoSoft Highlights
High-density, pressure-relieving foam and fluffy down alternative combine for superior comfort
Manufacturing process greatly reduces off-gassing smell
Cooling infusions can help a hot sleeper relax at night and wake up feeling cool and refreshed. While many buy toppers for softer or firmer feels, you can also buy one to establish a cooler sleeping surface. Maxzzz has paired their cooling features with a flippable design for a mattress topper that's difficult to pass by.
The Maxzzz Copper Memory Foam Topper lets you choose between soft and firm sides, helping the bed suit all sleeping styles. The memory foam used is quick to conform to the body, with a high-density design that helps it stand up to years of nightly use. The topper's cooling power comes from the added bamboo charcoal and its breathable fabric cover.
Plus, you can easily remove the topper's cover and toss it in the wash, keeping your mattress smelling clean and feeling fresh.
Maxzzz Copper Memory Foam Topper Highlights
Dual-sided design with different firmnesses
Added bamboo charcoal for a consistently cool surface
Yes, this is a pricier model than some of the others we've laid out for you, but it comes with a few more bells and whistles to account for the extra cost.
The topper is 2.5" thick, ensuring even heavier sleepers won't sink and feel stuck in bed. Its foam has a pin-core design to increase ventilation and cool airflow, and it comes with a removable bamboo cover.
Malouf Highlights
Made with Memory foam and Dough memory foam, which is more responsive than typical memory foam
Ventilated for increased airflow
The Weekender Memory Foam topper will be one of the first results when you search foam toppers on Amazon. Its low price point makes it friendly for a wide range of budgets, and the foam is CertiPUR-US® certified— meaning, it's safely manufactured with high standards.
This topper comes to your door compressed in a box much like foam mattresses do; after it arrives, let it expand for a few hours before hopping into bed.
Weekender Highlights
Premium memory foam offers superior comfort and ventilated airflow
Contouring and responsive
The Red Nomad brand makes quite a few foam toppers, but this model is one of their most popular. Many reviewers said they bought it specifically to add a soft layer to their firm mattress and mentioned its cooling abilities, banishing the worry of heat retention.
Red Nomad Highlights
CertiPUR-US® certified foam reduces pressure points and alleviates aches and pains
Advanced design keeps heat out and cool air in
Who Should Use a Foam Topper?
While a topper isn't a necessity, it is an innovative way to make almost any type of mattress more comfortable, customize your mattress, and extend its life.
Many reviews we read said they bought a topper for pain relief since their mattress wasn't offering enough on its own. While we do suggest buying a new mattress all together if you're waking up in pain, a mattress topper for back pain and other aches can help you stretch out your mattress's lifespan and sleep more comfortably while you shop around.
Others said they bought the topper to make their bed even softer, even if they were currently sleeping on a soft or medium-soft mattress. This was especially common in mattress toppers for side sleepers.
If you want to extend the life of your mattress, a topper can help, but we also recommend investing in a mattress protector since they're specifically made to keep out dust mites, bed bugs, dirt, sweat, and other pollutants that can damage your mattress.
Before you decide on a topper, make sure your sheets will fit with it. Some mattress toppers are quite thick and can drastically change your bedding's fit.
Comfortable Mattress Toppers for Different Sleeping Positions
Back and stomach sleepers are most comfortable on thinner toppers that are around 2 inches thick. This is because they will want to feel like they're on top of their mattress without sinking too far into it, losing support and throwing things out of alignment. On the other hand, side sleepers will snooze soundly on thicker toppers nearing 4 inches tall because they typically prefer a softer, more moldable feel.
Common Foam Topper Materials
Like memory foam mattresses, foam toppers seem to be everywhere these days. Many brands are trying to address customer's concerns with foam by combining it with other materials like gel, charcoal, copper, and more for added sleeping benefits.
Gel
You probably noticed a lot of the toppers in our list were infused with gel. We like to think of gel like an ice pack— preventing you from waking up sweaty, sleep-deprived, and miserable.
Gel-infused foam was first introduced in 2011, and has become a popular way to prevent foam from retaining heat. Often, gel foams are a pretty blue color.
Charcoal
Charcoal in foam? Yep! Charcoal is known for neutralizing odors and regulating moisture—all issues that people sometimes face with foam.
Most foam toppers will use bamboo charcoal, which is created when the bamboo plant is burned at a high temperature, then ground into powder. This charcoal is then infused with the foam, turning it a slate-gray color.
Graphite
Graphite has been used for years to efficiently transfer heat away from its source, and it does the same when it's infused with memory foam. It naturally conducts heat by transferring it away from the body and dissipating it out of the mattress.. Graphite foams are dark gray in color.
Copper
Copper foam is already making the rounds in many mattresses because, like other materials mentioned, it's temperature-regulating. Copper is also antimicrobial and quite supportive, offering more pressure-relief than traditional memory foam. Copper-infused foams are tinted brown.
Deciding what kind of topper is best for you comes down to personal preference. If you're on the fence about what to choose, read additional mattress topper reviews to hear feedback from other customers.
Pros and Cons of Using a Foam Topper
Investing in a topper seems like a great idea for most, but there's always two sides to the coin. A topper is a nice and easy way to upgrade your bed without buying a new mattress, but there are times when just buying a better mattress is more effective.
Pros
Motion isolation: Like memory foam mattresses, toppers limit motion transfer. Putting one on top of your mattress, whether it's an innerspring, hybrid, or latex, can offer you more sound sleep.
However, if you're investing in a topper because your current bed doesn't isolate motion very well, you might as well just buy a new mattress.
Pressure relief: Foam is notorious for its pressure-relieving properties. It contours nicely to the body and springs back quickly.
Hypoallergenic: Foam is hypoallergenic, and with most foams in toppers and mattresses being CertiPUR-US® Certified, you don't need to worry about harmful chemicals being present where you sleep. If you suffer from allergies or are worried about bacteria, foam is a great option.
Cons
Overheating : Foam is not usually thought of as the most "cooling" material, but that's why a lot of companies have started to infuse their foam toppers with copper, gel, or charcoal.
If you live in a hot or humid climate, consider investing in cooling sheets as well as a cooling topper to ensure you don't wake up hot.
Odor: Foam can have an off-gassing smell, which is similar to "new car" smell. This smell should dissipate rather quickly when it comes to high-quality foams. However, if you find the chemical smell lingers long after your bed has been out of the box, you may want to look for a different product.
Heavy: Foam can be a bit cumbersome to move. Thicker toppers are quite heavy and may require more than one person to get them onto the mattress securely.
Topper vs. Pad vs. Protector: What's the Difference?
You'll see these three terms thrown around a lot in the mattress world, but they are not the same and should not be conflated with one another.
Toppers: Mattress toppers are the subject of our article. These are used to add more comfort layers to a mattress or more support. They can protect the mattress somewhat but are not an adequate substitute for mattress protectors.
Pads: Mattress pads are thinner than a topper but they are used for the same reason—to add an extra layer of comfort to a mattress. Usually, pads are made with quilted cotton or polyester. Like toppers, they are not a substitute for a protector.
Protectors: Mattress protectors give the user some peace of mind since they are specifically made to protect the mattress from stains, spills, bed bugs, dust mites, and other damaging particles.
We should note, not all protectors are waterproof or shield against bed bugs. Before buying, read the accompanying claims to make sure you're getting the protection you want. Waterproof protectors can go on top of the mattress or they can be encasements, which zip around the entire mattress.
Returns and Warranties
Most toppers come with warranties, but they are not as extensive as mattress warranties. The average range we saw for most brands was between a 3-5 years of coverage, protecting you from deterioration beyond normal wear, indentations of 1" or more, and any cracks or splits in the foam beyond normal use.
Obviously, if the owner damages the topper in any way, the company will not cover that.
Some companies offer a sleep trial and a generous return policy with their topper, too. If you're unsure what topper is best for you, choose one that comes with a sleep trial.
Maintenance and Care
Foam mattress toppers are not machine washable because they act like a sponge and soak up moisture. Instead, spot-clean them the same way you'd clean your foam mattress.
Alternatives to Memory Foam
Now that we've discussed the different types of foam toppers out there, let's go over a few alternatives to foam. These present different pros and cons depending on your needs— let's dive in.
Topper Type
Pros
Cons
Brands to Consider
Latex Mattress Topper
Not made with synthetic materials
Consistent, supportive feel

Typically more expensive
Bouncier than memory foam

Avocado, Pure Green, Sleeping Organic
Down Mattress Topper
Extremely plush and soft
Little to no resistance
Sleeps cool

May not work for side sleepers or those needing extra support
Parachute, Pacific Coast Bedding, Canadian Down & Feather Company
Down Alternative Mattress Topper
Hypoallergenic
Less expensive than down but feels similar

May break down faster than latex or foam
Not as supportive

Duck and Goose, Pure Brands, Lucid
Egg Crate Foam
Usually made with poly foam; the design is a little bit more contouring
Thinner, not as bouncy or pressure-relieving
Zinus, Linenspa
Frequently Asked Questions
How long do memory foam mattress toppers last?
The average memory foam mattress usually lasts about three to four years. It's often more durable than other types of mattress toppers, such as a fiber or feather-filled topper. And the greater the memory foam's density, the longer it's likely to last.
What mattress toppers do hotels use?
A bed in a hotel might have a memory foam mattress topper to counter the firmness of an innerspring mattress. The toppers may have a quilted surface with cooling materials for more comfort. Some hotels may use hybrid mattresses instead, to provide a similar blend of bouncy support with conforming pressure relief.
Can you wash a mattress topper?
Washing a memory foam mattress topper isn't recommended because machine washing can cause your memory foam topper to fall apart. Instead, you want to vacuum every crevice of your memory foam topper when it's time to clean it. If you notice a slight smell to your topper, try sprinkling baking soda on it to freshen it up. Vacuum up the baking soda after a few hours.
How many inches of memory foam do I need?
Your favorite sleep position will affect how much memory foam you need. Side sleepers often need a thicker comfort layer for pressure relief. Back and stomach sleepers may sleep better on a mattress with a thinner comfort layer for firmer support. Most quality mattresses provide 2 to 4 inches of memory foam.
Is it better to sleep on a soft or hard bed?
The right bed firmness and the most comfortable mattress for you will depend on your preferred sleeping position. A side sleeper often benefits from sleeping on a softer mattress. A back or stomach sleeper usually needs a firmer bed to maintain their spine's alignment. A mattress topper can help change the feel of your mattress for the better, no matter what your sleeping position is.
Did You Find Your Next Mattress Topper?
Toppers are a wonderful, budget-friendly way to improve your bed's comfort without throwing down more money on a new mattress. They also let you customize your mattress to meet your sleep needs, and they're great for partners.
However, if your mattress is more than eight years old, or it's been giving you problems for a while, it might be time to skip the topper and invest in a new mattress.