Best Mattress to Buy For Rental Property
Updated November 22, 2023

Mattress Guides
While buying a comfortable mattress for yourself is not necessarily easy, it's much more straightforward compared to buying a mattress for someone else. With a rental property, you have to consider the wide variety of guests who will be visiting your home.
Rental property mattresses must accommodate sleepers with different sizes and needs. Trying to meet every person's needs with one mattress is undeniably difficult, but it doesn't have to be impossible.
After some research, we've reviewed some of the best mattresses to buy for a rental property. The beds are long-lasting, supportive, and will leave your guests looking forward to revisiting your place.

Best Mattress to Buy For Rental Property
Best Mattress to Buy For Rental Property Overview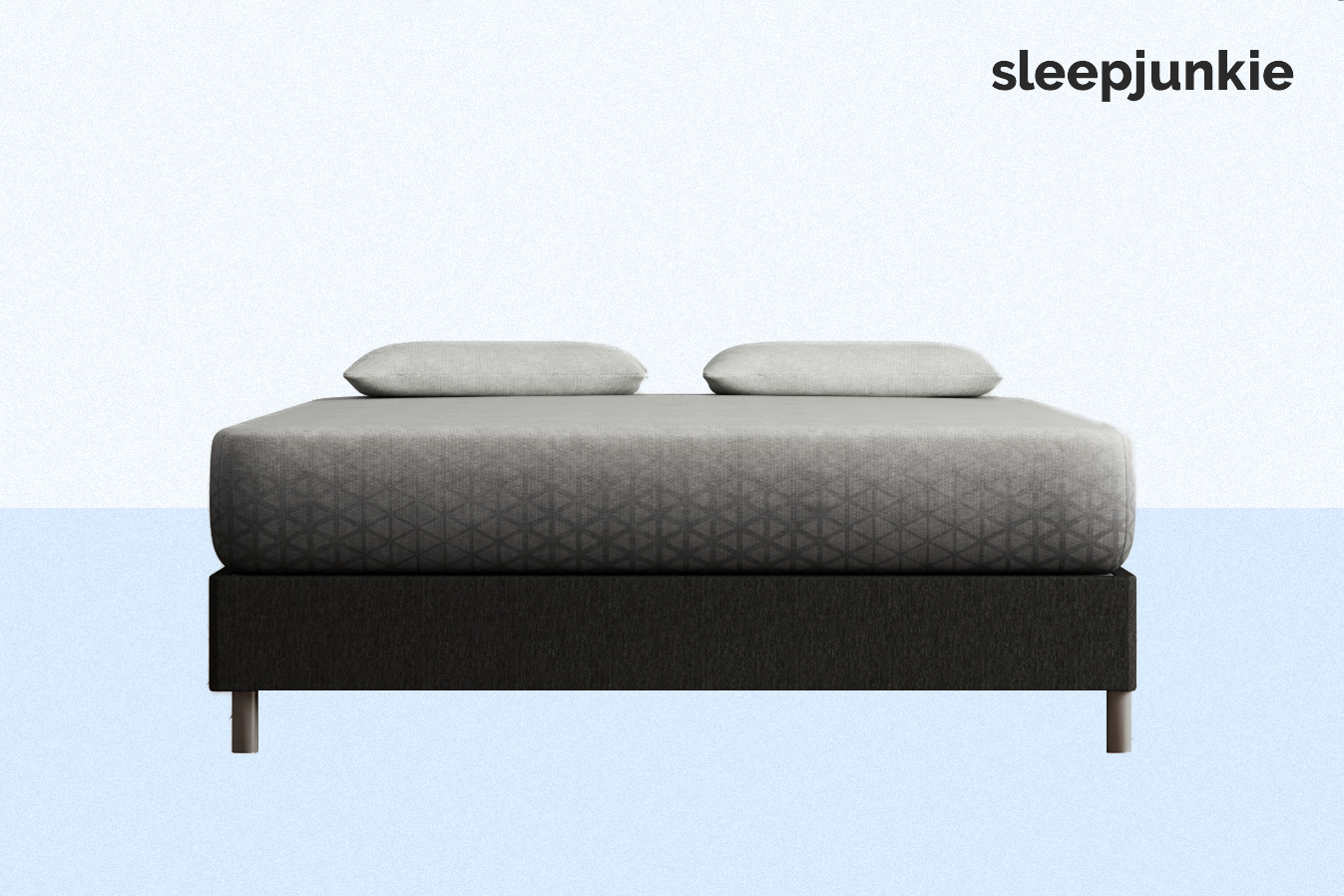 After a long day on vacation, guests will likely want to sleep restfully and ease their muscles, and the Zoma Mattress can do just that since it's built to perform and stay cool. At 12 inches thick, the Zoma Mattress has a medium feel and contains three supportive layers.
The top layer of the mattress (and what guests will notice the most) is made from Triangulex™ gel memory foam. The memory foam features three unique zones. Around the head, shoulders, and legs, the foam has triangle cut-outs, causing the foam to be softer and more cradling to relieve pressure. Around the hips and back, the foam is solid to provide extra support.
Lots of foam mattresses tend to lack springiness, causing sleepers to feel trapped in bed. Thanks to the Zoma Mattress's thin Reactiv™ layer, there's more bounce in the bed, making it easier to switch positions.
The Support+ layer—the thick base of the bed—promotes a neutral spine to ensure sleepers wake up pain-free. This also protects the mattress from sagging prematurely.
Encasing the entire mattress is AirCloth, a ventilated mesh fabric to wick away moisture and keep guests cool.
The Zoma Mattress comes with a 100-night risk-free trial and a 10-year warranty. Zoma offers free shipping and returns as well.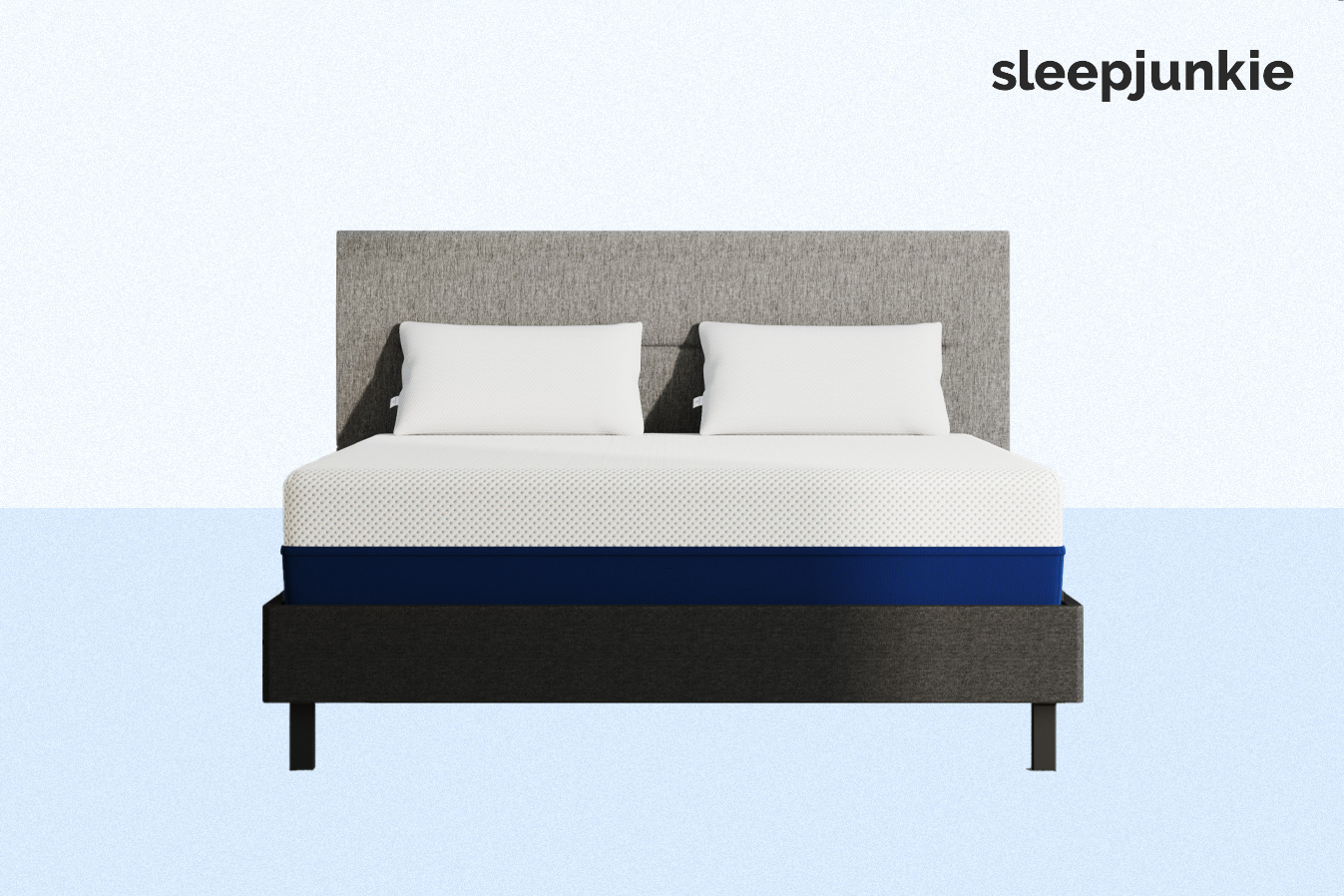 The Amerisleep AS3 is Amerisleep's most popular mattress for its superior balance of support and cushioning. It's a true medium, so it works well for many types of sleepers. The AS3 is wrapped in a plush and breathable cover to keep your guests dry and cool while they sleep.
Under the cover is the Bio-Pur® comfort layer. Bio-Pur® is a plant-based foam made with castor oil. This ensures the bed is both eco-friendly and breathable. Bio-Pur® cradles the body's curves closely while also relieving pressure.
The AS3 features the Affinity layer with HIVE®, a transitional layer to add bounce to the bed. HIVE® technology provides zoned support for every section of the body. There's extra support around the back and legs, and more cushioning around the hips and shoulders. This way, your guests' weight is evenly distributed and they are unlikely to experience pressure build-up.
The base of the mattress is called Bio-Core®. This durable foam helps sleepers maintain good posture while also protecting the mattress from going soft or sagging.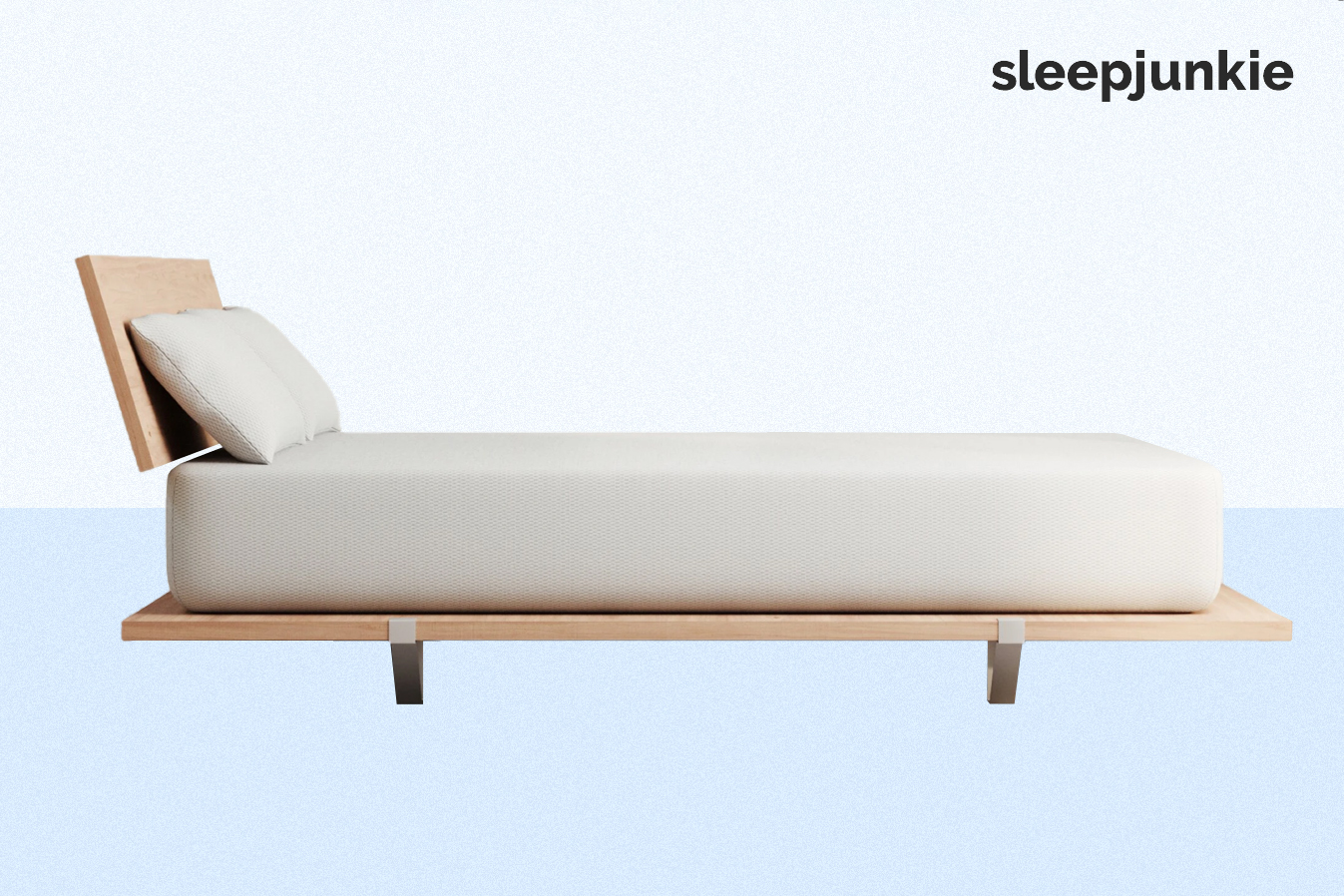 If you have a tight budget or plan on buying multiple mattresses for your rental home, consider the Vaya Mattress. For only $599 for a queen size mattress, you can easily buy multiple beds to maximize the number of guests you can accommodate.
At 12 inches thick, the Vaya has two layers to support and cushion your body. The mattress is wrapped in a soft and breathable fabric to prevent sleepers from overheating.
The top layer of the mattress is  3 inches of the brand's proprietary Vaya Comfort Foam. This foam molds to your curves, helping distribute weight evenly and reducing pressure build-up. Unlike most foams, the Vaya Comfort Foam contains air pockets to increase the bed's breathability.
The bottom layer of the mattress is 8 inches of Vaya Support Foam. The base layer supports your spine while also protecting the mattress from developing soft spots or sagging.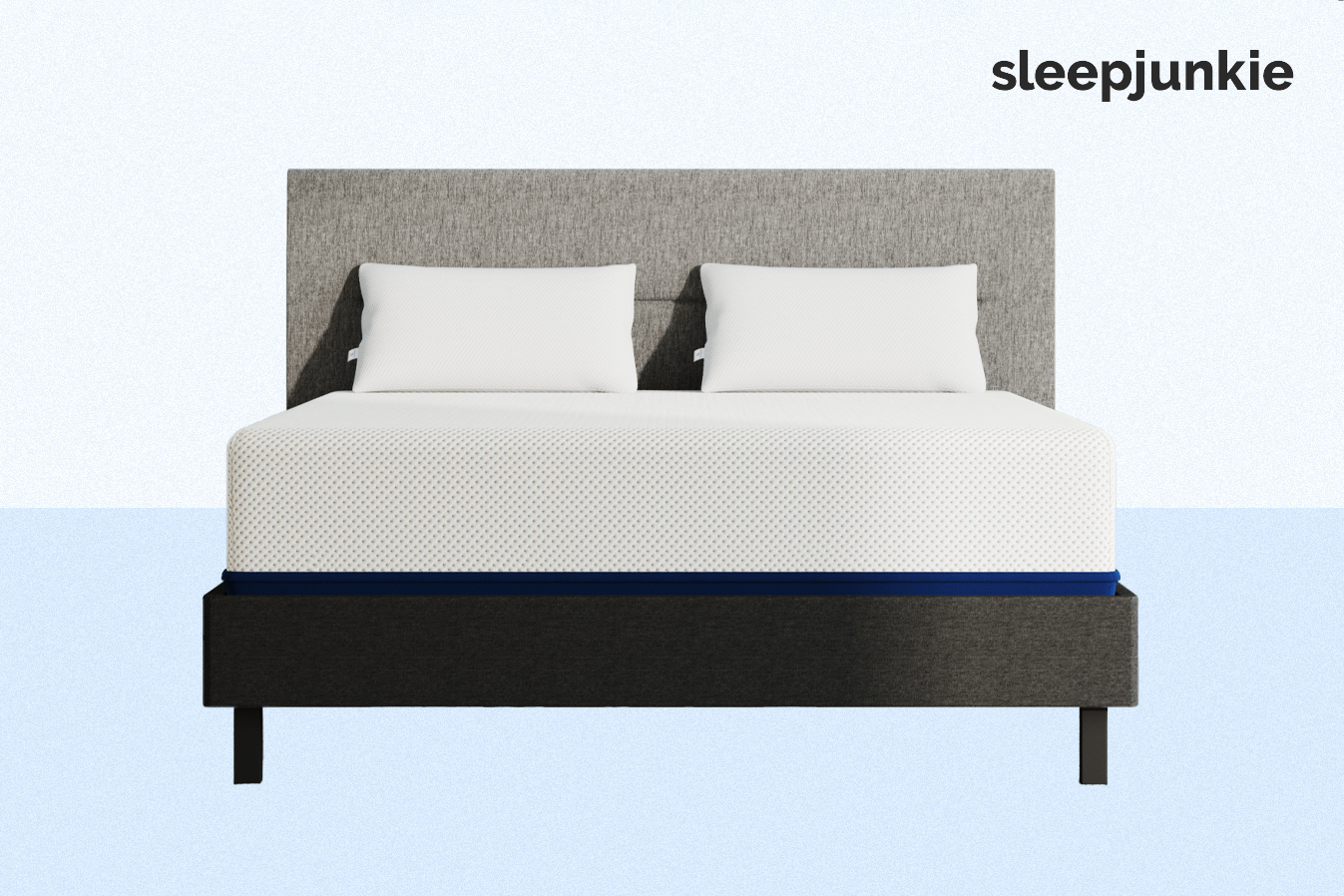 If you're looking to invest in a luxurious bed for your guests, consider the Amerisleep AS5 Hybrid. This bed provides a cloud-like feel while still being as bouncy as innerspring beds.
Despite being Amerisleep's softest bed, the AS5 Hybrid can still accommodate all sorts of sleepers. The plush upper layers can contour to petite sleepers who need lots of cushioning, while the Active Flex layer adds enough bounce for plus-sized sleepers.
At the top of the AS5 Hybrid is 3 inches of Bio-Pur®, the same pressure-relieving foam featured in the AS3.
Unlike other Amerisleep mattresses, the AS5 Hybrid contains a thin layer of foam called Active Flex. This transitional layer ensures the AS5 Hybrid is soft and cushiony while also adding an extra bounce to the bed. This way, the bed responds rapidly upon guests shifting or getting in and out of bed.
The base of the AS5 Hybrid is a targeted support coil layer. Made from pocketed coils, this layer ensures the spine is neutrally aligned and that sleepers maintain good posture. With the targeted support, the coils are stiffer under the back and torso and soft under the shoulders and hips. The coils are framed by a sturdy foam to provide excellent edge support.
The bottom of the mattress is a thin, but durable foam to reinforce the upper layers and provide a surface for the coils.
All Amerisleep mattresses are CertiPUR-US® certified and made in the USA. A CertiPUR-US® certification ensures your mattress is free from harmful chemicals and won't off-gas, keeping your rental home and bedrooms clean. The mattresses come with a 100-night sleep trial and a 20-year warranty as well.
If you're hunting for an affordable mattress, but still want a quality mattress for your guests, look no further than the Vaya Hybrid. The Vaya Hybrid is a high-quality mattress starting at $699 for a queen size bed.
It's very similar to the Vaya Mattress, only it contains a pocketed coil support system for extra bounce and airflow. Both the Vaya Mattress and Vaya Hybrid have a plush mattress cover and 3 inches of Vaya Comfort Foam.
What makes the Vaya Hybrid unique is its 8-inch coil support layer. Unlike the coil layers in innerspring mattresses—which contain continuous coils—hybrid mattresses have individually pocketed coils. Individual coils not only respond to your body better but also are more durable and quiet than continuous coils.
Underneath the coils is a durable 1-inch foam. This foam helps prolong the lifespan of your bed and reinforces the upper layers.
The Vaya Hybrid comes with a 100-night sleep trial so you have the chance to decide whether or not the mattress for your home. It also comes with a 10-year warranty protecting it from sags and defects, which can be helpful when so many people use the mattress.
VAYA HYBRID
Hybrid mattress available for under $1000
Good mattress option for all types of sleepers
Pocketed coils won't squeak, break, or cause motion transfer
Other Mattresses to Consider
The Tuft & Needle Original mattress is one of the best all-foam mattresses for the price. At 10 inches thick, it has two layers of foam and is designed to suit nearly all sleepers.
The mattress features T&N Adaptive® foam. It's a flexible material built to provide pressure relief and act as an additional support system to the base layer. T&N Adaptive® foam contains graphite and cooling gel to draw heat away from the body and keep guests cool. The plush mattress cover is also breathable and moisture resistant.
The T&N Original is CertiPUR-US® certified, GREENGUARD Gold certified, and Intertek's Clean Air certified. For an extra charge, you can add HeiQ NPJ03 technology to the bed to protect it from microbes and help the bed last longer.
The T&N Original comes with a 100-night sleep trial and a lifetime warranty. It is also made in the USA and comes with free shipping and returns.
Considerations When Buying a Mattress For Rental Property
Look for mattresses that will work in the long-term for your guests. The right mattress for your rental property should be durable and balanced. It's always best to protect even the most durable mattress with long-lasting and breathable bedding.
Size
Mattress size is key when choosing a bed that can accommodate guests. Naturally, larger beds cost more and leave less free space, but they can also fit more sleepers comfortably.
There are six standard sizes to consider:
Durable Materials
When countless guests will be in and out of your rental property, sleeping on the same bed, it's essential to have a mattress that can withstand constant usage. Some of the most popular mattress types include memory foam, latex, innerspring, and hybrid.
Memory Foam
Memory foam mattresses offer great cradling and pressure relief for sleepers. While this material is popular, some sleepers may find it a bit uncomfortable and feel stuck in bed.
Some memory foam can get a bit hot, so look for memory foam made with castor oil, gel, or graphite as it's more cooling. A memory foam mattress lasts 7 to 10 years on average.
Latex
Latex is a buoyant material known for staying cool. Although latex mattresses are durable and high-quality, they can get quite expensive, which can hinder your ability to buy multiple beds at a time. However, beds made entirely of latex can last between 10 to 15 years.
Innerspring
Innerspring beds contain continuous coils for support and have a pillow top for comfort. They're supportive, but not always the most comfortable.
While innerspring beds are fairly inexpensive, they only last around 6 years on average. The springs in the bed can bend, snap, and poke through the pillowtop, irritating sleepers at night.
Hybrid
A superior alternative to an innerspring bed is a hybrid. Hybrid mattresses contain individually pocketed coils and a thick foam upper layer. This way, sleepers can enjoy the targeted support of coils and the pressure relief of foam.
Pocketed coils are not only breathable but are more durable and effective than continuous coils. Thanks to their adaptability, pocketed coils are a key feature inside some of the most comfortable mattresses. Hybrid mattresses last roughly 8 to 10 years.
Firmness
It can be tricky to find a mattress firmness suitable for all types of sleepers. Most brands follow a firmness scale from 1 to 10, with 1 being the softest and 10 being the firmest mattress. When accommodating sleepers of different sizes with a variety of sleeping positions, we recommend medium or medium-firm mattresses—or a 5 to 6.5 on the firmness scale.
Medium and medium-firm mattresses offer a reliable balance of support and comfort. They're not too firm nor are they too soft. Medium and medium-firm mattresses work well for couples, children, and all types of sleeping positions.
Protective Bedding
While we always recommend using a mattress protector over any mattress, it's crucial for a mattress you'd use with a rental property. Mattress protectors keep the mattress safe from spills and stains your guests may accidentally cause, which can permanently damage the bed as well as void the mattress's warranty.
We also suggest choosing durable bedding you can care for easily from guest to guest. Bed sheets made from Tencel, cotton, and linen are machine washable and dryer safe. Sheets made from these fabrics are quite breathable, so your guests are less likely to complain about hot nights.
Make sure you get a mattress protector that matches your mattress thickness, as you would with a set of sheets.
FAQs
What size mattress is best for a rental property?
The right mattress size comes down to how much space you have in your rental property and how many people you're trying to fit in one home. Twin and twin XL size mattresses are great if you're trying to accommodate lots of guests or children since they work on bunk beds and trundle beds.
Queen and king beds are best for accommodating couples who'll be visiting. However, they can also fit two or three children.
How thick should a mattress be for a rental property?
Mattresses between 10 to 14 inches thick are suitable for most people. Too thick or thin of a mattress can affect your guests' ability to get in and out of bed and be comfortable.
However, if you plan on using trundle beds or bunk beds, it's better to use a slightly thinner bed. Trundle beds only accommodate mattresses thinner than 8 inches, while thick mattresses on bunk beds can limit a person's overhead clearance.
How much should you pay for a mattress for a vacation rental?
It can be tempting to buy a cheap mattress for $100 or $200, but realistically, these mattresses won't be comfortable and won't last.
We suggest spending between $500 to $2000 on a mattress, depending on the size of the bed. Most mattresses within this price range come with warranties, so as the beds begin wearing out, you can have them repaired or replaced for little to no extra charge.
How do you care for mattresses in rental properties?
First off, we always recommend using a mattress protector over your mattress. They're a barrier between your mattress and the sleeper, ensuring the mattress stays clean from dust and dust mites, sweat, and stains.
Since you can't just throw a mattress in the washer between guests to clean it, gently spot clean your mattress every three to six months with a gentle laundry detergent. After doing so, sprinkle baking soda over the surface of the bed and leave it on for at least 30 minutes. Next, vacuum all sides of your mattress. Finally, leave it out in the sun or by a window to kill any bacteria.
This cleaning process will leave your mattress fresh and germ-free for guests.
What type of mattresses do 5-star hotels use?
When trying to make your rental property reminiscent of a luxurious hotel, choosing the right mattress is essential to pleasing your guests. Most hotels use memory foam, latex, and hybrid mattresses as they're durable, breathable, and comfortable.
Some hotels also use innerspring beds with a mattress topper, though they're not quite as durable and aren't worth the investment.
Conclusion
Sleep is crucial to have a good vacation, so be sure to provide a comfortable mattress for your guests. When buying a new mattress for your rental property or vacation home, consider how to accommodate different types of sleepers. Search for a high-quality mattress with a balance of support and cushioning to ensure your guests are well taken care of.