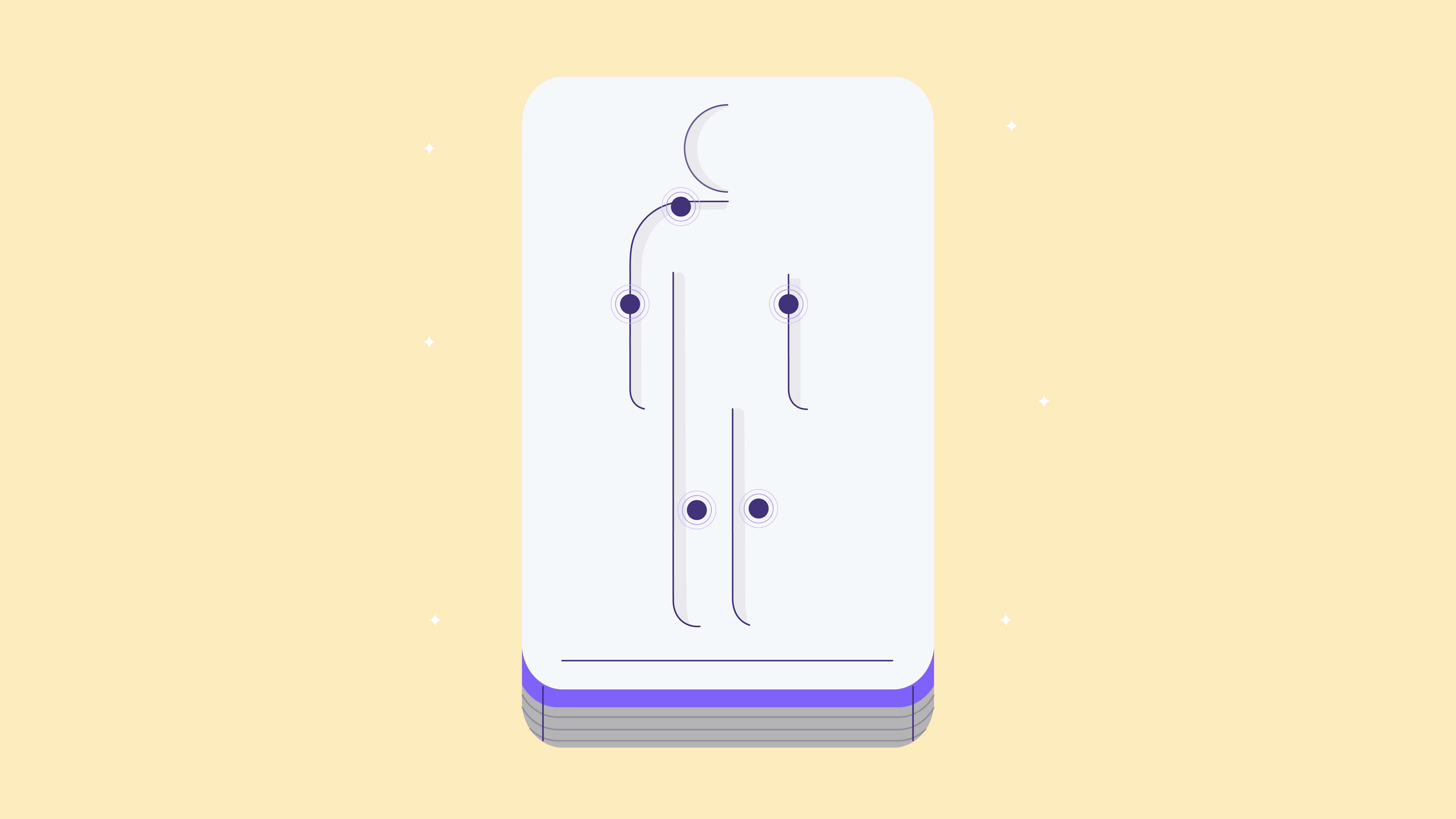 Best Mattress for Fibromyalgia (2023): Reviews and Buyer's Guide

Mattress Guides
Fibromyalgia is the second most common musculoskeletal condition, affecting over 4 million adults in the United States. While there isn't a cure, there are ways to reduce fibromyalgia symptoms, including getting a good night's rest. If you experience aches and pains on a nightly basis, we recommend a new mattress.
In our article, we review some of the best mattresses for fibromyalgia and how to find the right one. We also share tips to help you relax and induce sleep despite fibromyalgia pain.
Best Mattresses for Fibromyalgia
1. Best Mattress Overall for FIbromyalgia: Amerisleep AS3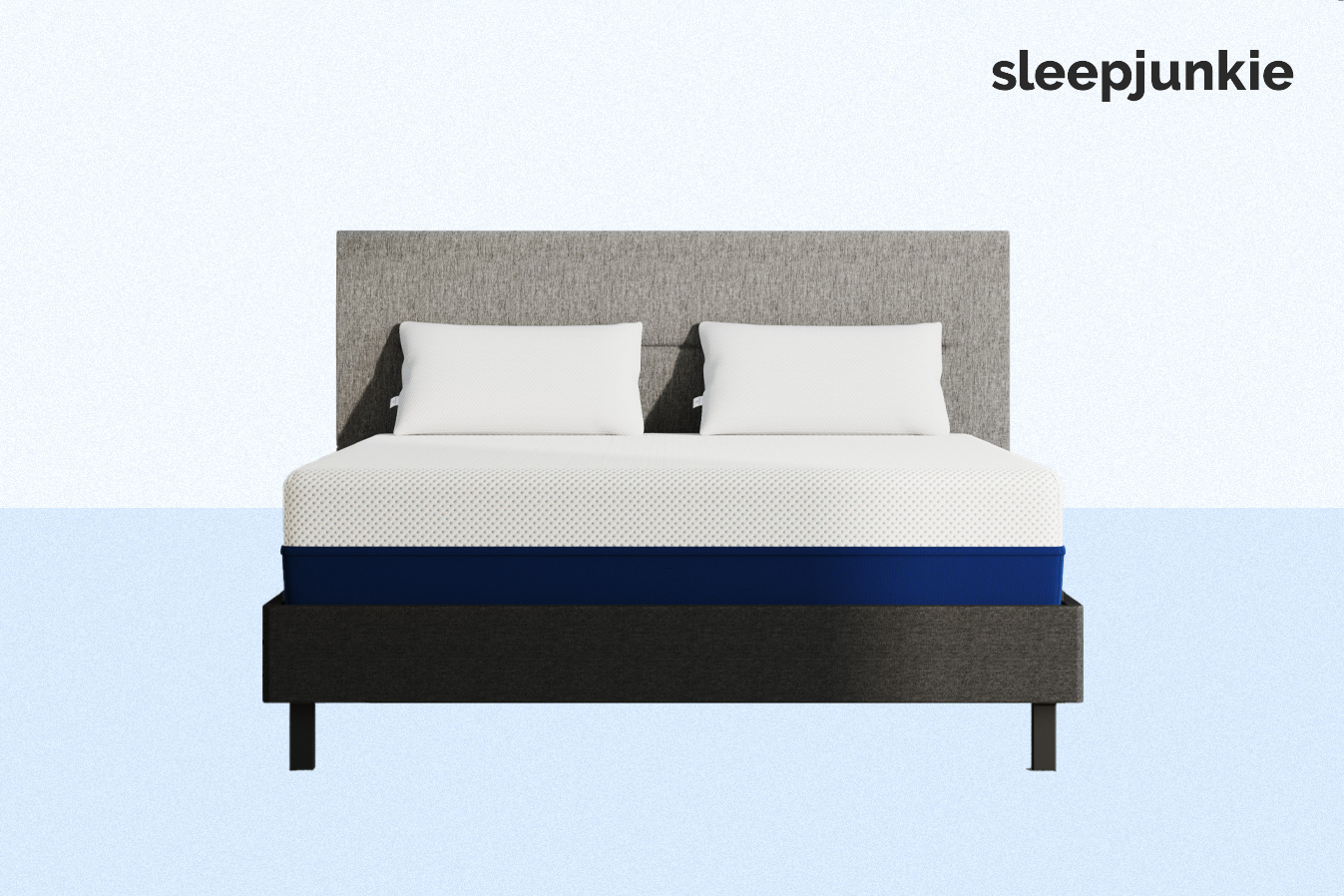 The Amerisleep AS3 is the best mattress for fibromyalgia, plus the medium surface is perfect for most sleeping positions. Breathable foams relieve pressure buildup in your shoulders and hips. There's little risk of waking up hot thanks to the plant-based, open-cell foam.
The AS3 is topped with Bio-Pur®, a plant-based memory foam—manufacturers partially replace petroleum with castor oil during the production process. Unlike traditional memory foam, Bio-Pur® conforms to the body without trapping heat. You can enjoy the full-body contour without the risk of night sweats.
The second layer is Affinity with HIVE® technology. The Affinity foam is soft, yet supportive—Affinity prevents your body from sinking too deeply into the bed.
HIVE® technology consists of hexagonal-shaped segments formed into five support zones. Areas under your head, back, and legs feel firmer, while areas under your shoulders and hips feel softer, encouraging spinal alignment.
The last layer is Bio-Core®, a stable base foam. Bio-Core® evenly supports body weight to prevent premature sagging. You'll love the consistent support along your spine.
Amerisleep gives you a 100-night sleep trial to enjoy the AS3 mattress risk-free. If you don't like the bed after breaking it in, Amerisleep will give you a full refund.
The AS3 comes with a 20-year warranty, one of the best in the mattress industry. During the first ten years, Amerisleep takes full financial responsibility in case of sagging or manufacturing defects. During the last ten years, Amerisleep will choose to either repair or replace the bed at a prorated cost.
Amerisleep AS3 Highlights
Plant-based Bio-Pur® relieves pressure without trapping body heat
HIVE® technology enhances pressure relief
Won't develop soft spots with regular use
2. Best Luxury Mattress for Fibromyalgia:  Amerisleep AS5 Hybrid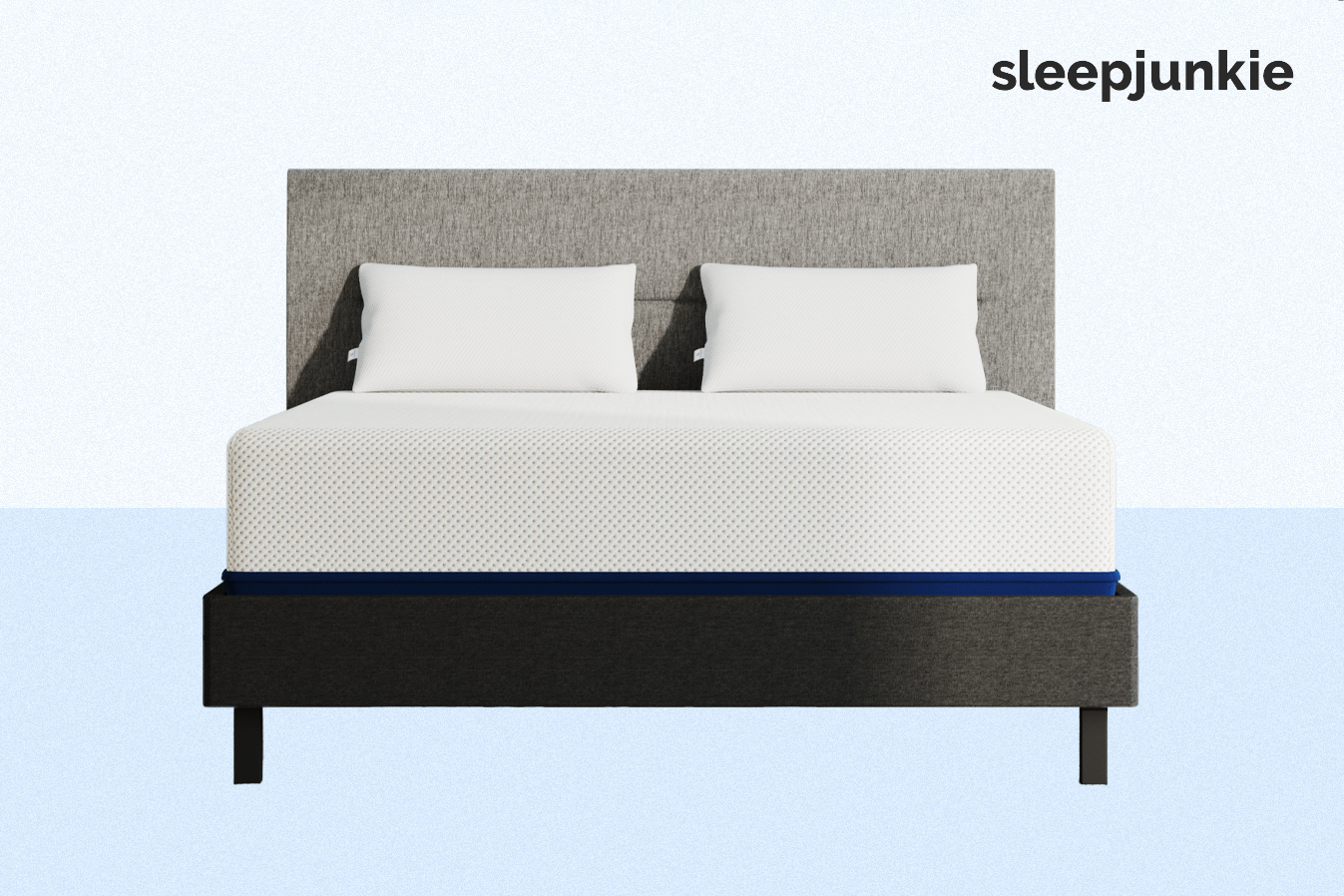 If you're looking for a softer mattress, we recommend the Amerisleep AS5 Hybrid. The plush foam layers cradle your body and reduce painful pressure points, a great benefit for those with fibromyalgia. Pocketed coils support your body and prevent sagging—a sagging mattress can worsen fibromyalgia symptoms and lead to back pain.
The comfort layer contains Amerisleep's signature Bio-Pur® foam. Responsive and breathable Bio-Pur® conforms to the body, alleviating pressure in painful areas without causing you to feel stuck. Bio-Pur® regulates temperature better than traditional memory foam because of its advanced open-cell construction.
Active Flex is a transition foam, adding extra softness without sacrificing support. This ultra-soft layer cradles the body no matter the sleep position and instantly rebounds when you shift or change positions.
The support layer contains hundreds of pocketed coils. These innerspring coils form three zones of support for softness under the head, shoulders, legs, and firmness under the back and hips. The pocketed coils also provide better edge support. If you share your mattress or like to sleep on the edge, your body remains evenly supported.
The Amerisleep AS5 comes with a 100-night sleep trial. If you decide the bed isn't a good fit after a month, you can return it for a full refund.
Amerisleep provides customers with an outstanding 20-year warranty. The warranty covers repairs or replacements if you notice any defects or sagging greater than 0.75 inches. Other mattress brands typically only cover sags deeper than 1 inch.
Amerisleep AS5 Hybrid Highlights
Plush sleep surface cradles the body
Highly-responsive Active Flex automatically adjusts to shifting weight
Pocketed coils improve edge support
3. Best Cooling Mattress for Fibromyalgia: Zoma Mattress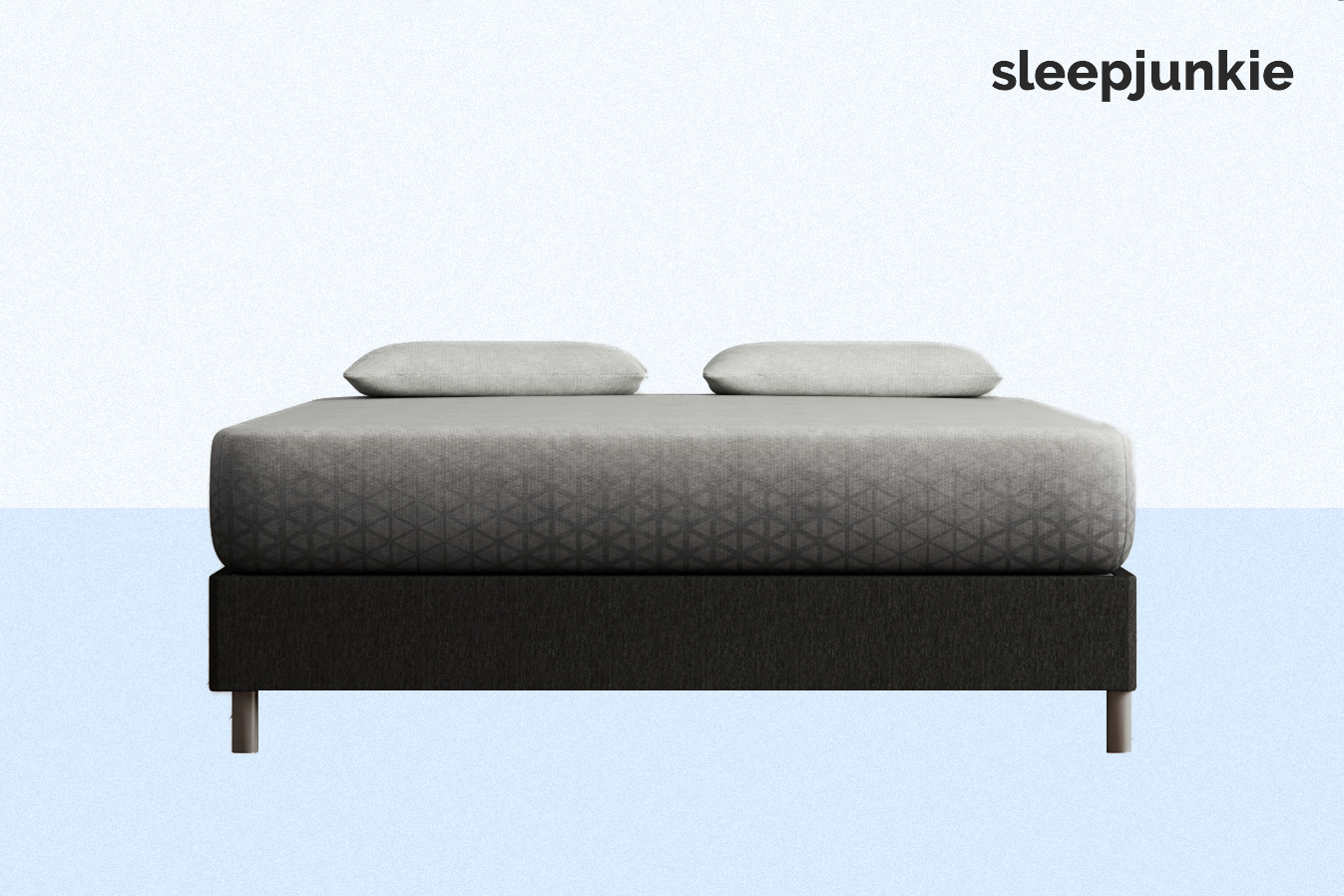 The Zoma Mattress is another excellent choice for those with fibromyalgia. Supportive cooling foams conform to your body and reduce pressure buildup. You can sleep better resting on the Zoma Mattress without fibromyalgia pain, and wake up feeling refreshed instead of tired.
Plus, the medium-firmness makes it a great option for any sleeping position. The foam layers keep the body resting on top of the mattress rather than sinking in and causing you to feel stuck.
The Triangulex™ gel memory foam provides two significant benefits. One benefit is the zoned Triangulex™ technology where triangle-shaped segments form three support zones. You'll feel a deeper compression under the shoulders and more support in your lower back.
The second benefit of the Zoma Mattress is gel memory foam. Gel memory foam dissipates body heat as the material contours to your body so you can experience a cooler sleep and less pain.
Reactiv™ is an elastic-like transition foam. Reactiv™ quickly bounces back to its original shape when you climb out of bed. This material encourages spinal alignment by increasing the bed's responsiveness and adjusting to shifting weight.
The Support+ layer provides a consistent foundation and evenly distributes body weight. Support+ also improves the conforming abilities of the Zoma Mattress. Other foam supports may prematurely sag and worsen fibromyalgia symptoms, but not so with Support+.
Zoma gives you 100 nights to try out the Zoma Mattress. Should you not like the bed after fully trying it out, Zoma will issue a full refund.
The Zoma Mattress includes a 10-year warranty, covering sagging greater than 0.75 inches and any manufacturing defects.
Zoma Mattress Highlights
Medium-firmness is best for most sleeping positions
Reactiv™ keeps the spine aligned
Support+ evenly distributes body weight
4. Best Hybrid Mattress for Fibromyalgia: Zoma Hybrid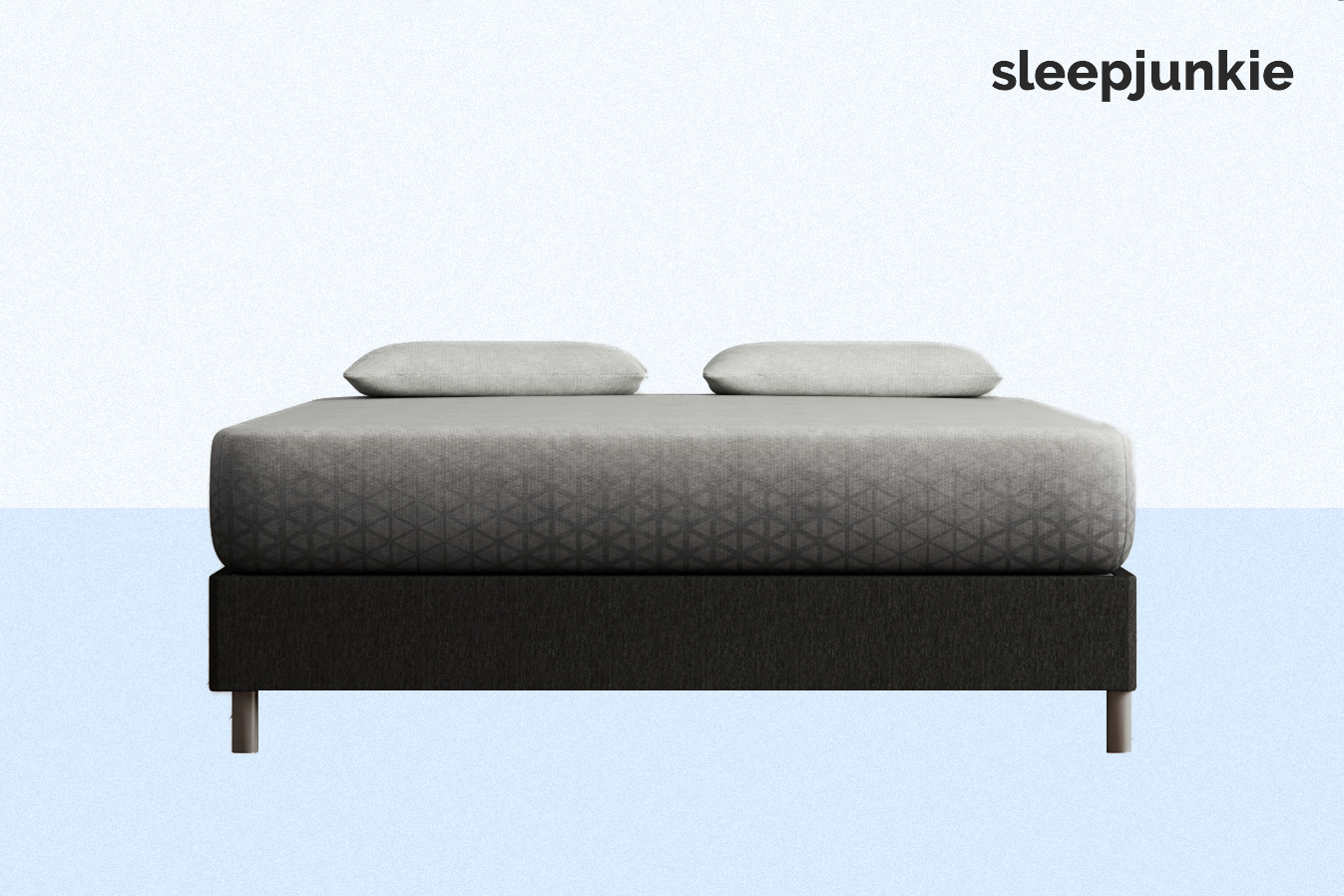 Another model offered by Zoma, and a great option if you have fibromyalgia, is the Zoma Hybrid. The Zoma Hybrid has all the bells and whistles of the Zoma Mattress, except the base layer contains pocketed coils. If you're looking for targeted support and a bed with more bounce, the Zoma Hybrid could be the best option.
The gel memory foam comfort layer molds to your body's shape, relieving pressure and reducing fibromyalgia pain. The gel absorbs and disperses body heat, so you don't wake up with night sweats. The zoned support system ensures you feel less pressure buildup, particularly in the shoulders and hips.
The latex-like Reactiv™ foam maintains spinal alignment and prevents you from sinking too deeply. Reactiv™'s bounciness automatically reacts to your sleeping position for consistent comfort and support.
Instead of Support+, the Zoma Hybrid has a pocketed coil base. Each coil reacts individually under your body weight, providing support to areas you need it the most, including the lower back and hips. The pocketed coils also give better edge support, so you can get in and out of bed without difficulty.
You can enjoy Zoma's risk-free, 100-night sleep trial with the purchase of the Zoma Hybrid. If the mattress isn't a good fit after you've given yourself time to adjust, Zoma will give you a full refund.
The Zoma Hybrid comes with a 10-year warranty. During the warranty period, Zoma will fully replace the mattress in case of a manufacturing defect.
Zoma Hybrid Highlights
Deep compression in the shoulders to reduce pressure points
Gel absorbs and dissipates body heat for a cooler sleep
Targeted support from pocketed coils
5. Best Value Mattress for Fibromyalgia: Vaya Mattress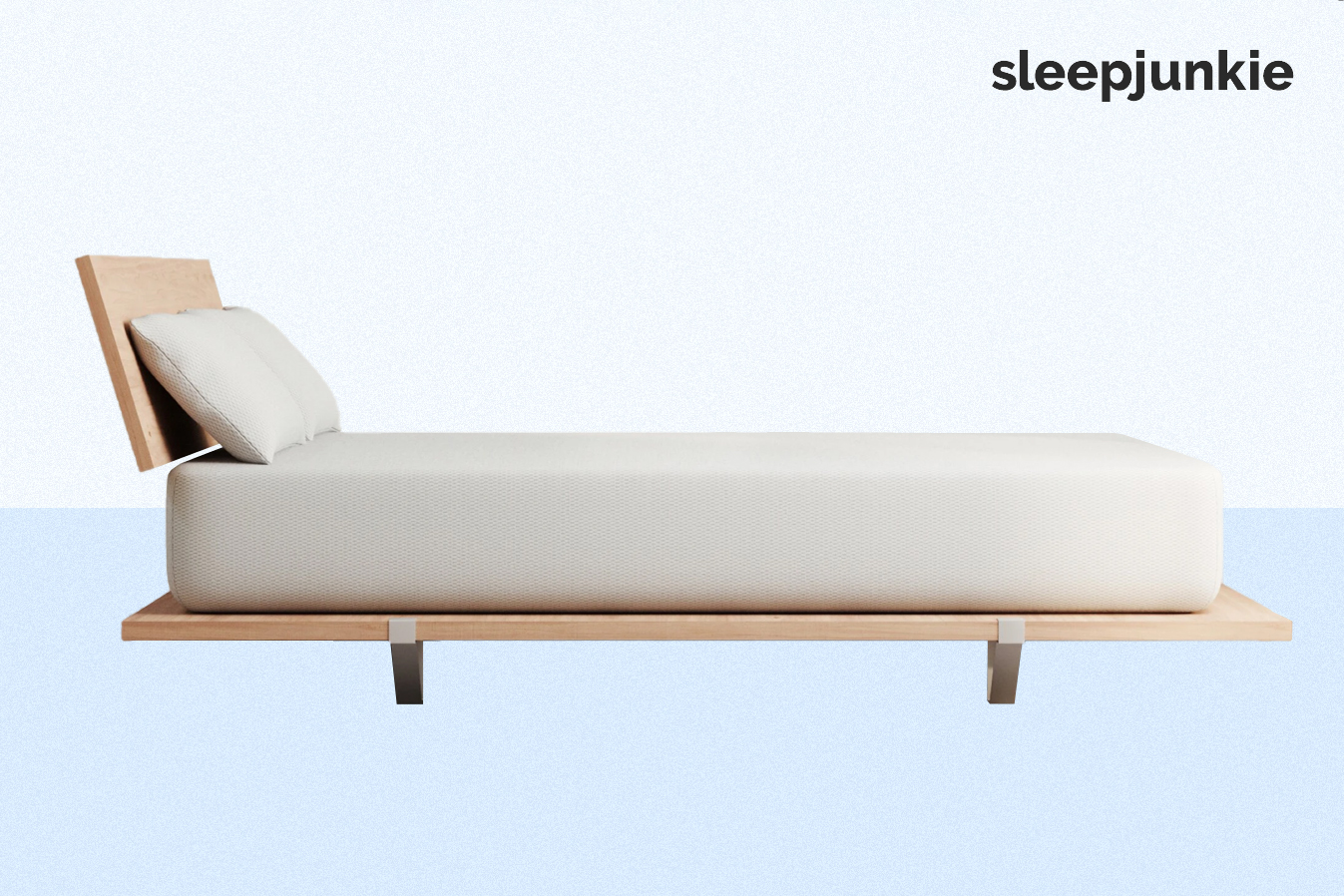 The Vaya Mattress is the perfect solution if you're on a tight budget. You can score a queen size mattress for only $599. Other competitors offer the same high quality, but for a higher cost.
Vaya's belief in keeping things simple is reflected in their mattress. The Vaya Mattress contains two foam layers: the Vaya Comfort foam and the Vaya Support Foam. Both layers provide cushion and support to the body for pain-free sleep.
The Vaya Comfort Foam is injected with more air to increase air pockets inside the material, unlike traditional memory foam, providing better body temperature regulation compared to traditional memory foam. Vaya Comfort Foam molds to your body, relieving painful pressure areas, like the shoulders, without trapping heat.
The Vaya Support Foam evenly supports body weight and won't sag over time. The durable foam prevents your body from sinking too deeply into the mattress. Other mattress brands may have base foams that could prematurely sag and strain the spine, exacerbating fibromyalgia pain.
The Vaya Mattress includes a 100-night sleep trial. You can return the bed for a refund if you don't like the mattress.
Vaya gives you a 10-year warranty with the Vaya Mattress purchase, covering sagging greater than 0.75 inches.
Vaya Mattress Highlights
Excellent mattress for a low price
Open-cell design improves temperature regulation
Durable, long-lasting support
We recommend the Bear Mattress for fibromyalgia patients who tend to sleep hot. The two comfort layers have cooling properties to regulate temperature and prevent you from overheating, while the mattress cover is infused with FDA-determined Celliant® technology. Celliant® transforms body heat into infrared energy, improving recovery. You can wake up feeling refreshed and ready for the day instead of tired and sore.
The first layer contains graphite-gel memory foam. Graphite is a natural heat conductor and pulls heat away from your body, especially inflamed areas due to fibromyalgia pain. Gel dissipates body heat, so you can enjoy a cooler sleep instead of waking up hot or experiencing worse pain.
The second layer is a responsive transition foam that enhances pressure relief. The transition foam provides a deeper compression in your shoulders and hips, heavier sections of the body with more pressure buildup. This transition layer also gives the Bear Mattress a slight bounce, making it easier to climb in and out of bed.
The base layer contains high-density foam. The layer keeps your body evenly supported night after night. You don't have to worry about soft spots developing or premature sagging.
You can enjoy the Bear Mattress risk-free up to 100 nights. Bear asks you to keep the mattress for at least 30 days to allow your body to adjust to the new bed before accepting any returns.
The Bear Mattress comes with a 10-year warranty, protecting the bed from sagging greater than 1 inch and any manufacturing defects, like broken threads.
Bear Mattress Highlights
Graphite and gel draw heat away for a cooler sleep
Responsive foam layers prevent deep sinkage
High-density base won't develop soft spots
7.  Best Memory Foam Mattress for Fibromyalgia: Hyphen Mattress
The Hyphen Mattress is another good option if you have fibromyalgia. The breathable, responsive foam layers cushion the body and reduce pain without causing you to feel stuck inside the mattress.
The top layer contains copper-infused memory foam. Copper is a natural heat conductor and has antibacterial properties. Copper draws heat away from the body, so you can sleep comfortably without waking up sweaty.
The next layer is a polyurethane foam designed to improve pressure relief and encourage spinal alignment. The responsive foam gives the mattress a healthy bounce to make movement effortless.
The Hyphen Mattress is built to last thanks to the durable material of the support foam which supports body weight without the risk of sagging.
The Hyphen Mattress includes a 100-night sleep trial. You can return the bed at any time during the trial if you don't like the mattress.
Hyphen provides a 20-year warranty with each mattress purchase. The warranty covers manufacturing defects and sagging greater than 1 inch.
Hyphen Mattress Highlights
FDA-determined Celliant® technology transforms body heat into energy
Hypoallergenic and antimicrobial materials, ideal for those with allergies
Extensive 20-year warranty
How to Find the Best Mattress for Fibromyalgia
If you have fibromyalgia, you're familiar with the widespread pain that can disrupt your sleep each night. You may feel tired the following morning on top of fibromyalgia pain. However, the right mattress could improve conditions so you experience less pain and sleep better. Before buying a bed, consider mattress types, firmness, and sleep trials and warranties to help you find the best mattress.
Mattress Type
The best type of mattress should provide adequate pressure relief and consistent support, standard features in memory foam and latex mattresses. Hybrid beds are good choices because the thick comfort layers relieve pressure points while the pocketed coils have targeted support. Innerspring mattresses are not great for fibromyalgia because they lack a comfort layer. Below are more details on each mattress type, including the benefits and drawbacks of each option.
Memory Foam
Memory foam is one of the best mattress types for fibromyalgia patients. Memory foam softens with body heat and weight, molding to your shape. This contouring ability provides superior pressure point relief, reducing pain for a deeper sleep.
Memory foam mattresses are also hypoallergenic, so if you have allergies, you're less likely to have respiratory issues as you sleep. Dust mites can't penetrate the foam's dense surface.
There are several different types of memory foam. Traditional memory foam can cause you to overheat because the material is so dense and doesn't breathe well. Waking up hot can worsen fibromyalgia pain and further reduce your sleep time. However, mattress manufacturers add cooling properties, including gel, plant oils, and copper or graphite, to combat this problem.
Gel memory foam incorporates liquid gel or gel beads into memory foam during the production process. Gel absorbs the heat you emit while you sleep, and pushes it away from your body and out of the mattress to prevent heat retention and keep you cool.
Manufacturers partially replace petroleum with plant-based oils. Plant-based memory foam is breathable and more responsive as a result. You won't feel trapped inside the mattress and may find it easier to switch sleeping positions.
Copper and graphite are heat conductors, and when added to memory foam during the manufacturing process, can be an effective method in temperature regulation. Copper and graphite pull heat away from the body, reducing heat buildup and preventing night sweats. Copper is antibacterial, while graphite is a natural fire retardant.
Latex
Latex is an excellent choice for fibromyalgia patients. The pressure relief reduces chronic pain while maintaining spinal alignment. Latex is like memory foam—both conform to the body and relieve pressure points, and both are hypoallergenic. Yet, there are a few differences between the two.
Latex is firmer and doesn't conform as closely to the body as memory foam, so you don't sink as deeply into the bed. This makes it easier to change sleeping positions at night and get out of bed in the morning.
Latex is also a natural material and more durable than memory foam. Latex mattresses can last up to 12 years, while memory foam beds last nine years. However, since latex is natural and more durable than other materials, latex mattresses can be expensive.
Hybrid
Hybrid mattresses contain both foam and coils. The memory foam or latex provides pressure relief, while responsive innerspring coils give the mattress edge support and more cushion in the shoulders and hips compared to memory foam beds.
While hybrids have the benefits of memory foam and innersprings, they can come with drawbacks, including overheating, motion transfer, and noise potential. They can also have a higher price point due to the number of materials hybrids contain.
Innerspring
Innerspring mattresses are common in most households, but they may be a poor choice for those with fibromyalgia. Innersprings deliver excellent support and bounce from steel coils, but they lack a comfort layer—you'll feel more pressure and pain, which can result in poor sleep. Memory foam or latex mattresses are better for pain relief.
Firmness
The right firmness depends on sleeping position and weight. These factors determine what level of comfort and support fibromyalgia patients need for a good night's sleep.
Sleeping Position
You need a specific level of cushion and support to sleep comfortably at night, depending on your sleeping position. This is especially true for fibromyalgia patients who struggle with chronic pain. For example, the shoulders and hips bear more bodyweight in the side sleeping position, so you feel more pressure in these areas. A soft to medium mattress feels more comfortable for side sleepers because this surface provides optimal pressure relief in the shoulders and hips.
On the other hand, stomach sleepers prefer a medium-firm to firm bed to keep their bodies on top of the mattress without deep sinkage, something that can throw their spine out of alignment.
Side sleeping is one of the best positions, particularly the fetal position, for fibromyalgia patients. The fetal position reduces the pain you may experience in your chest, lower back, shoulders, and knees. One study found that bringing the knees closer to the chest could decompress the spine and rehydrate spinal discs, increasing flexibility and reducing pain.
Back sleeping is good if you experience pelvic pain, a common issue for those with fibromyalgia. Adding a pillow under the knees alleviates pressure in the lower back and reduces pelvic pain. Lying on your back reduces pressure buildup because your body is in a neutral position.
Stomach sleeping is the least healthy position because there's more pressure on the spine from gravity which can worsen fibromyalgia pain. Stomach sleepers prefer a medium-firm to firm bed to keep their bodies on top of the mattress without deep sinkage, something that can throw their spine out of alignment. To reduce this pressure, we also suggest placing a thin pillow underneath your hips. The slight elevation prevents your lower back from arching and keeps the spine level with the shoulders and neck.
Body Type
Body type is divided into three weight groups—light, average, and plus-size. Each group needs a certain amount of cushion and support for comfortable sleep, particularly if the sleeper has fibromyalgia.
Lightweight sleepers weigh less than 130 pounds. A softer mattress is better for lightweight sleepers because the surface enables contouring by allowing the body to sink into the bed for pressure relief. Beds firmer than a medium may feel too hard and create more pressure.
Average weight sleepers find the best comfort in a medium mattress. A medium feel offers a nice balance between comfort and support without arching the spine.
Plus-size sleepers weigh more than 230 pounds. They sleep better on a firmer surface because the bed gives needed support. A softer mattress would sag and lack the support plus-size sleepers need to rest comfortably.
Sleep Trial and Warranty
Sleep trials and warranties allow you to try out a new mattress and ensure your investment lasts for a long while. Be sure to read the fine print to both policies before committing to a potential bed.
Most mattress companies give you a sleep trial to try out a new mattress within the comfort of your home. These trial periods can last 90 to 120 nights.
If you don't like the mattress, most companies will issue a full refund. Some mattress retailers have a mandatory break-in period, where you are required to keep the bed for a minimum of 30 days. Only after the 30 days will the company accept a return.
Mattress warranties typically cover manufacturing defects and sagging greater than 1 inch, though this measurement varies depending on the brand. Most high-quality mattresses come with a standard 10-year warranty. If a bed doesn't include some form of warranty, it could be a sign of a poor-quality mattress.
Other Helpful Tips to Improve Sleep with Fibromyalgia
Fibromyalgia not only affects you physically, but it can affect you emotionally. Moodiness and depression are emotions tied to poor sleep. However, fibromyalgia patients can use a few techniques to improve mood and reduce stress, like aromatherapy and breathing exercises.
Aromatherapy
Some essential oils, including lavender, chamomile, and ylang-ylang, promote relaxation and calm. Diffusing these oils, especially when you sleep, can soothe stiff muscles. They can also help you process emotions without feeling overwhelmed and promote a sense of calm before bed.
Breathing Exercises
Stress can have a significant impact on the severity of your fibromyalgia. Breathing exercises before bed can reduce stress by slowing your heart rate down and improving oxygen intake. One study found gentle stretching before bed could further reduce fibromyalgia symptoms at night by warming up stiff muscles.
How Sleep Affects Fibromyalgia
Fibromyalgia may lead to sleep apnea, restless leg syndrome, and other sleep disorders. A good night's sleep could be the key to reducing fibromyalgia symptoms and reducing the risk of developing other medical conditions.
Common symptoms of fibromyalgia include:
Pain
"Fibro fog," or memory and concentration problems
Depression or anxiety
Tension headaches
Not getting enough sleep can increase pain sensitivity and make it harder to concentrate on daily tasks. Plus, sleep deprivation can make you more irritable, aggravating depression and anxiety.
FAQs
Why does my body ache after waking up?
If you wake up feeling sore, then the problem could be your bed. One issue is sleeping on an old mattress. If you notice a visible sag in the middle of your bed, it might be time to replace your mattress.
A new bed could improve your sleep quality, particularly if you suffer from fibromyalgia. You may experience more pain if the bed is too soft or too firm for your sleeping position, especially if you have fibromyalgia. Always consider sleeping position before buying a new mattress, so you can sleep comfortably at night instead of tossing and turning.
Is fibromyalgia real or imagined?
Fibromyalgia is a real medical condition. It used to be considered imagined before the 1800s because there was no sign of physical damage, but today, studies show that fibromyalgia causes chronic pain as the result of a malfunctioning nervous system. Millions of Americans between the ages of 18 and 45 experience this health condition. While there isn't a cure, there are ways to treat fibromyalgia, including medication and physical therapy.
Does fibromyalgia cause you to sleep a lot?
Fibromyalgia can cause a person to feel tired even after a full night's rest. The reasons vary. The body may be exhausted from trying to deal with the widespread pain, because the nervous system is continually reacting to pain signals and preventing deep sleep. Another reason is some medical conditions can develop as a result of fibromyalgia, including sleep apnea.
Can fibromyalgia lead to other medical conditions?
Fibromyalgia often appears with other medical conditions, but health professionals are not sure why. Those with fibromyalgia may experience sleep apnea, Restless Legs Syndrome, depression, and anxiety. If you have fibromyalgia and suspect you may also have any of these disorders, talk with a healthcare professional for treatment options.
Is heat or ice better for fibromyalgia pain?
Both heat and ice can relieve fibromyalgia pain. Heat can soothe stiff muscles and reduce pain, especially moist heat. A great practice is taking a warm bath or shower before bed. The warm water relieves pain and can induce sleep, by increasing the natural drop in body temperature as the body prepares for sleep. During the day, applying a cold compress to an inflamed area can soothe muscle pain by reducing inflammation.
Conclusion
Despite musculoskeletal pain from fibromyalgia, a good mattress can reduce your discomfort and improve sleep. Memory foam and latex mattresses are some of the best options if you have fibromyalgia. The pressure relief reduces joint pain so you can enjoy better sleep without waking up sore.